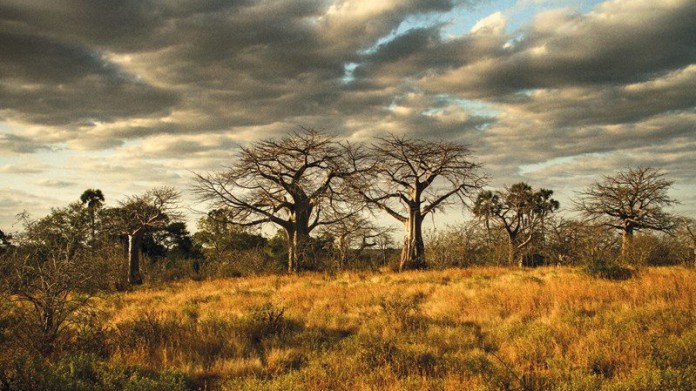 BARRICK Gold may buy the shares it doesn't already own in Acacia Resources, the UK-listed Tanzanian miner in which it has a 64% stake.
Bloomberg News, citing people familiar with the situation, said the takeover of Acacia may happen once Barrick has completed a merger with Randgold Resources.
Mark Bristow, CEO of Randgold Resources, told Miningmx on October 1 that he was interested in Tanzania as an investment destination for his company. "Would we, as Randgold, go into Tanzania? Absolutely. Have we engaged with the government of Tanzania as Randgold? Yes, we have," he said.
"We need to sit down and talk with all parties," said Bristow of a dispute between Acacia Mining and the Tanzanian government in which it is alleged there are unpaid taxes estimated at tens of billions of dollars stretching back two decades. "Right now, though, I am just an interested by-stander," said Bristow. "There's still a lot of work to be done to get the transaction closed," he said of the proposed merger with Barrick.
Once the merger with Randgold is complete, the enlarged group will look for solutions for Acacia, with Barrick favoring taking full ownership of the unit, Bloomberg News said. A 36% stake in the company would be valued at about $303m, based on the closing price in London on October 23, it added.
Acacia said in an announcement this week that a third employee, a Tanzanian national, had been charged by the local authorities in relation to a joint venture company between the Tanzanian government and the company created to deal with property transactions. It said that it was "deeply concerned about the increasing risks to the safety and security of its people given the criminal charges being brought by the Government of Tanzania (GoT)".
"The company believes that these recent actions represent a significant escalation of governmental pressure," it added.
Despite its political challenges, Acacia has performed strongly this year despite not having underground gold production from Bulyanhulu, its flagship mine, which was mothballed last year following an export ban on mineral concentrate from the mine, and that of Buzwagi.
It's therefore understandable that it might not want to cast off the mines because of some solvable political dispute.
Acacia had rebuilt its net cash position to $74m, an increase of $65m for the year to date. The company forecast production of more than 500,000 ounces for the year which compares favourably with the 435,000 and 475,000 oz previous outlook. Net earnings came in at $11.9m, equal to 2.9 US cents per share which were 26% down on the $16.0m or 3.9c/share) booked in the third quarter of the 2017 financial year.
Acacia also said that it was waiting on Barrick to provide it with an update regarding its negotiations with the Tanzanian government which had refused to meet with Acacia on the matter of the tax allegations.
"As previously advised, Barrick has not yet provided to the company a proposal for a comprehensive resolution of the disputes that Barrick has been able to agree in principle with the GoT, despite their direct discussions since announcements were made in October 2017," said Acacia in its update.