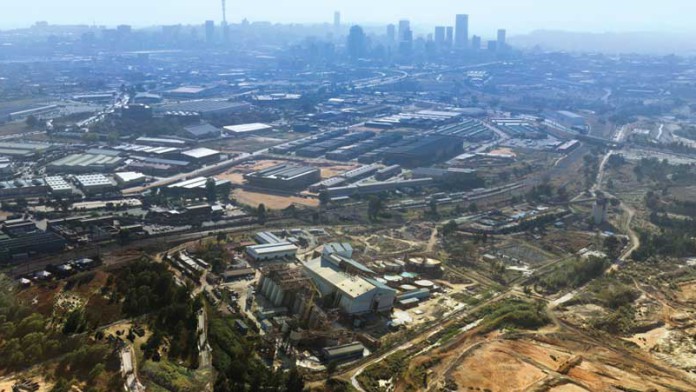 DRDGOLD CEO, Niël Pretorius, said shareholders ought to capitalise on the firm's investment in gold tailings from Sibanye-Stillwater which were paid for in shares and that allow the precious metals company the option of buying control of DRDGold.
"The improved performance in our share price enabled us to pitch an offer to Sibanye-Stillwater for their West Rand surface gold portfolio at a share exchange ratio that struck a good balance between what we should be paying for the asset, and what they were asking for it," said Pretorius in the firm's annual report published on October 31.
"How big or small the inflow of capital might be should Sibanye-Stillwater choose to exercise its option to increase its stake in DRDGOLD from 38% to 50.1% is entirely up to DRDGOLD shareholders who ultimately determine the share price," he said.
The comments are interesting because Pretorius has expressed his frustration with the manner of trade in the firm's shares in the past. At the company's annual results presentation earlier this year, he said it was ridiculous the share swung violently on so little volume. DRDGold has long been associated with gold price marginality.
In the days of its colourful former chairman and CEO, Mark Wellesley-Wood, it became known as 'the Roodepoort Rocket' – a nickname he may actually have coined – as it shot up when there were significant rand and dollar gold price increases. DRDGold was previously named Durban Roodepoort Deep.
The transaction with Sibanye-Stillwater, unveiled almost a year ago, saw DRDGold buy Sibanye-Stillwater's West Rand Retreatment Project (WRTRP) which it has renamed Far West Gold Recoveries. The surface gold assets of Libanon and Driefontein were also included in the partnership. The assets will be developed in two phases.
The first phase will include the upgrade of Sibanye-Stillwater's existing Driefontein 2 and 3 plants in order they process tailings from the high grade Driefontein 5 tailings storage facility. This activity could see capacity doubled to 600,000 tonnes per month. The second phase is more capital intensive envisages a monthly production rate of 1.2 million tonnes.
"With the right gold price and forward-looking government policies to support a fair and stable business environment to attract the necessary long-term capital, we could be looking at a much larger operation," said DRDGold chairman Geoffrey Campbell.
Shares in the company moved down 1% on the Johannesburg Stock Exchange. On a 12 month basis, the stock is down 22% which compares to a 9.5% improvement in shares of AngloGold Ashanti whilst Gold Fields was down 30% over the same period. Shares in Harmony Gold, which is another stock – like DRDGold – firmly linked with South Africa, are 15% stronger in the last year.
DRDGold today also published a first quarter operating update in which it said it was on track for 2019 financial year production guidance of between 148,000 to 154,000 ounces of gold. The first quarter production was 7,572 oz.
Cash operating costs per tonne increased by 7%, from R88 per tonne in the 2018 financial year to R94/t. Cash operating costs per ounce totalled $1,129 whilst the all-in sustaining cost number was 1,457/oz.