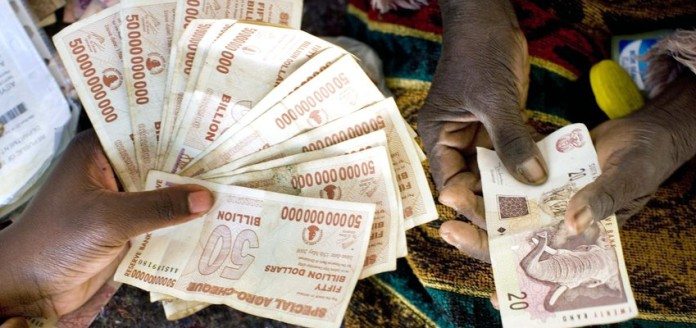 ZIMBABWE gold producer, RioZim, has halted operations at three of its mines in the country after running out of foreign exchange to pay its suppliers and to sustain operations.
Lovemore Chihota, board chairman for RioZim, has pleaded with the Reserve Bank of Zimbabwe to allow the mining house to access 100% of its revenues in hard currency.
The miner argues that it is currently accessing only about 14% of its gold sales in forex while the rest is being paid out in local bond notes – which continue to plummet in value – by the central bank. Only the reserve bank has the mandate to sell bullion in Zimbabwe.
"We regret to confirm that Cam and Motor Mine, Dalny Mine and Renco Mine involuntarily stopped operations after running out of consumables and spare parts," Chihota said in a letter to central bank governor, John Mangudya and dated October 26 2018.
He further stated that the company's plight had been worsened by the central bank's failure to remit any forex to the company in the last two months. Other gold producers in Zimbabwe include Metallon, Asa Resources and Caledonia Mining Corporation.
RioZim is now seeking "a once off exception to allow RioZim to retain 100% forex for the first delivery of gold" after re-starting operations.
Brokerage firm, IH Securities said in a market note this week that the new "… retention (of forex) policy by the central bank dampens the possibility for these mining companies to invest" in capex. Analysts at the advisory added that miners in Zimbabwe have resorted to "… using old and inefficient mining techniques to stay afloat" under the current circumstances.
Miningmx reported on October 9 that RioZim was considering legal action against the Reserve Bank of Zimbabwe (RBZ) for failure to have access to foreign currency earnings realised from the sale of bullion it produces.
"The company has proceeded to formally serve the Reserve Bank of Zimbabwe with its notice advising it of its intention to file legal proceedings against the RBZ for a claim demanding that the central bank complies with its directives and policies and also for compensation for any losses that the company has suffered as a result of the central bank's non-compliance with its directives (on forex release) since 2016 to date," RioZim said.