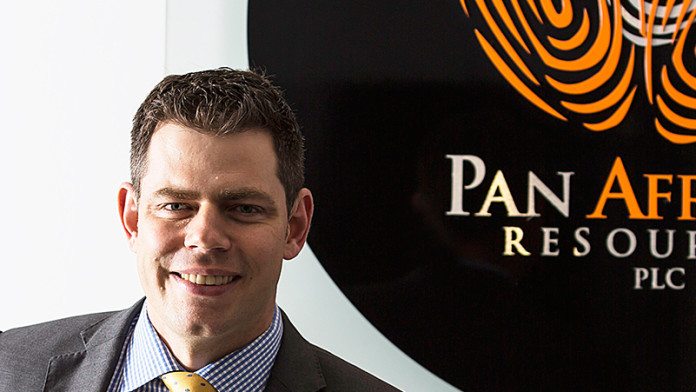 PAN African Resources has made a solid start to its 2019 financial year and that was crucial for the junior gold producer as it sought to claw back the financial and operational ground lost during financial 2018.
The group produced 37,729 ounces of gold in the September quarter and CEO, Cobus Loots commented he was: "Confident of achieving our production guidance of approximately 170,000 oz for the 2019 financial year with Elikhulu now commissioned and running at design capacity".
Loots has also based his forecast on expected production from Barberton Mines which he said was "on track" to meet its full-year guidance of 100,000 oz as underground production benefitted from high grade sections at the Fairview mine, and "… the newly installed regrind mill at the Barberton Tailings Retreatment Plant performing as expected".
According to Loots, Elikhulu – which recovers gold from processing surface dump material at the group's Evander Mine – "… ramped up to its design capacity of one million tonnes per month during October 2018 ahead of the original schedule and on budget".
Loots added: "Average gold recoveries achieved were consistent with our forecasts with further optimisation of recoveries expected in the short-term. The incorporation of the Evander Tailings Retreatment Plant (ETRP) into Elikhulu – which will increase Elikhulu's capacity to 1.2 million tonnes per month – is progressing on schedule with full commissioning expected to be completed by January 2019".
Pan African shut down underground operations at Evander in May this year at a cost of R161m in retrenchments and an impairment charge of R1.7bn, resulting in a R1.56bn loss for the year to end-June which forced the group to pass its dividend.
The group is now trying to "maximise" what it can out of Evander in terms of recovered underground gold production by "mining and vamping of remnant high stopes as part of the phased closure of the underground operations".  These operations contributed 3,815 oz of gold during the September quarter.
Pan African is also looking at mining some of the high-grade pillar areas left around the 8 shaft pillar which were not touched previously because they provided support for the shaft.
"The mine has commenced equipping and preparatory work to advance mining of the 8 shaft pillar and high grade areas in proximity to the pillar following a comprehensive review on the technical merits thereof," said Loots.
Pan African shares rose over 3% to around 158c in trading on the JSE after release of this  latest operational update continuing the recovery from the 52-week low of 105c hit in April but still 45% down on the 52 week high of 285c.