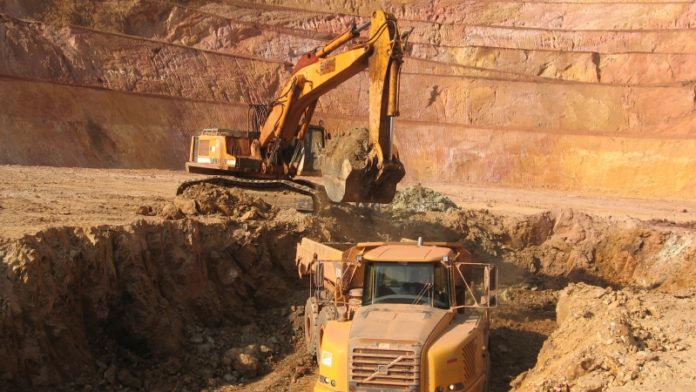 ENDEAVOUR Mining was on course to register the upper end of its gold production guidance of 590,000 ounces for the 2018 financial year after reporting strong third quarter numbers in which its Houndé mine in Burkina Faso began to make its presence felt.
Quarter production totalled 139,000 ounces taking year-to-date output to 438,000 oz. The guidance for the year was between 555,000 and 590,000 oz.
Shares in the company, listed in Toronto, closed just over 2% lower on November 7. The counter has been under some pressure year-to-date having lost about a fifth of value. The company has a market value of C$2.1bn (US$16bn).
No doubt investors will be keeping close tabs on Endeavour's net debt position which came in 142% higher year-on-year at the close of the third quarter to $535m from $410m at the close of the second quarter – a function of Endeavour's aggressive growth strategy.
As of quarter-end, Endeavour had financing and liquidity of $213m, a number that included some $33m in cash (which fell $45m in the quarter), and an $180m undrawn amount on a revolving credit facility. Adjusted net debt to EBITDA basis is 1.75x (Q2: 1.49x).
In terms of returns, Endeavour produced attributable net earnings of $15m for the quarter, an improvement from the $4m reported in the second quarter. On a adjusted net earnings basis, the outcome was negative, however. Operating cash flow per share (before non-cash working capital) amounted to $0.42 for the third quarter, a decrease from $0.64 in the second quarter owing to less ounces sold at a lower gold price, the company said.
The main mover in terms of reducing the net debt situation is the Ity CIL project, also in  Cote D'Ivoire which is tracking two months ahead of schedule and has been described by Sébastien de Montessus, Endeavour President and CEO, as the firm's next flagship mine.
"As a result of the pace of construction, we accelerated the Ity CIL capital spend, which has been possible due to financial flexibility provided by our strong balance sheet," he said in notes to the firm's results. "With Ity CIL's low projected production costs, we expected to quickly deleverage from current levels once the project goes into commercial production."
Endeavour operates five mines in three West African countries – Burkina Faso, Mali and Cote D'Ivoire – and is the largest gold producer in Cote D'Ivoire.