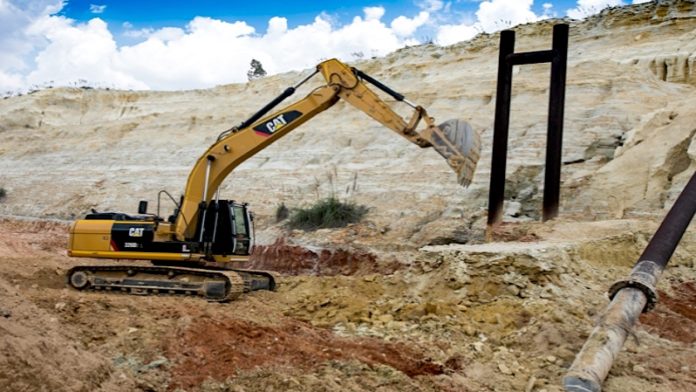 DRDGOLD is set to commission the first phase of the Far West Gold Recoveries Project on Thursday (December 6), only four months after beginning construction, it said on Monday.
In July, DRDGold completed the purchase of parts of Sibanye-Stillwater's West Rand tailings dumps, which increased DRDGold's gold reserves by 82%.
In the first phase of development, for which DRDGold raised R300m in loans despite a static gold price, it is targeting a processing rate of 500,000 tonnes/month. DRDGold CEO Niel Pretorius said the project is on track to achieve targeted production by the first quarter of next year.
From Thursday, material will be pumped from Driefontein 5 dam through a 2km pipeline to the Driefontein 2 plant. A parallel pipeline to return water from the plant to the site has been completed, as well as an 8km pipeline to take retreated tailings from the plant to the Driefontein 4 tailings dam and a parallel pipeline back from the dam to the plant. Work to upgrade the plant's retreatment capacity is well advanced.
The first phase is expected to start contributing to DRDGold's bottom line by the second half of its 2019 financial year.
In phase two, scheduled to come on stream 24 months after Phase 1, a central high-volume processing facility and new deposition site will be developed to handle about 1.2 million tonnes of material a month from different sources.
Against a weaker dollar, DRDGold shares were bid 5c lower at 293c on the JSE by midday, while gold was 0.71% higher at $1 231.10/oz.