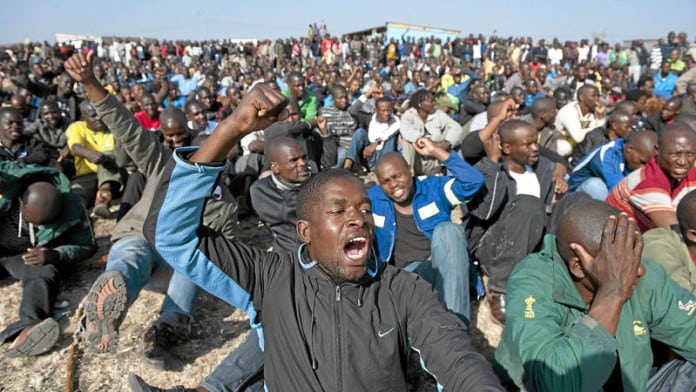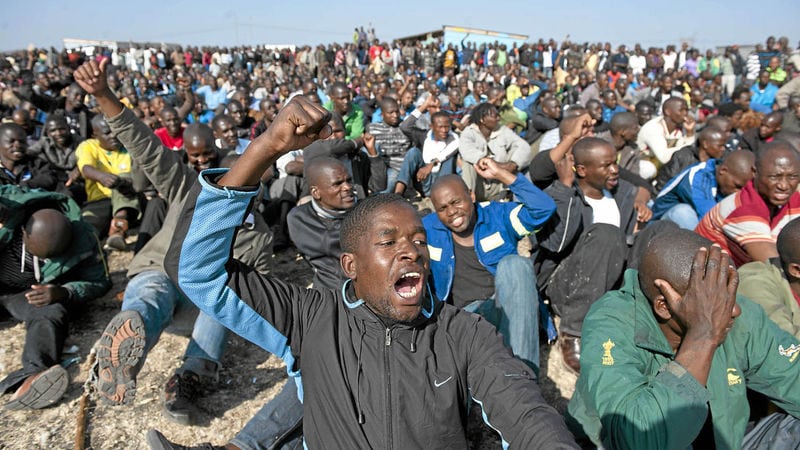 Violence on Sibanye-Stillwater's gold mines has erupted again as the strike over wages called by the Association of Mineworkers and Construction Union (AMCU) approaches its fourth week after starting on November 21.
A statement released today by Sibanye-Stillwater reported that, "violent actions by groups of striking AMCU members close to its Beatrix operations in the Free State province have continued.
"In the early hours of the morning on December 11, 2018 various altercations between the South African Police Services (SAPS) and large groups of AMCU members resulted in a number of employees being injured.
"Several employees are receiving medical treatment with one, sadly, in a critical condition."
So far three lives have been lost in the strike action with Sibanye Stillwater's executive head of human resources – Themba Nkosi – accusing AMCU leader Joseph Mathunjwa of making "disingenuous and dishonest" statements.
In an open letter to Mathunjwa – reported by Miningmx on December 5 –  Nkosi said the lawless actions during the past week had been primarily caused by AMCU's members and were the responsibility of its leadership.
AMCU, which represents about 43% of employees at Sibanye-Stillwater gold mines, has demanded a basic wage of R12,500 a month for entry level workers.  Another 49% of Sibanye employees – represented by the National Union of Mineworkers, Solidarity and UAS – signed an agreement on November 14 to accept a guaranteed minimum of R12,800 per month for entry level workers in the first year, rising to over R14,900 a month in the third year of the agreement.
AMCU participated in the wage negotiatons with all the other unions but, at the end, refused to sign the agreement and submitted additional demands.