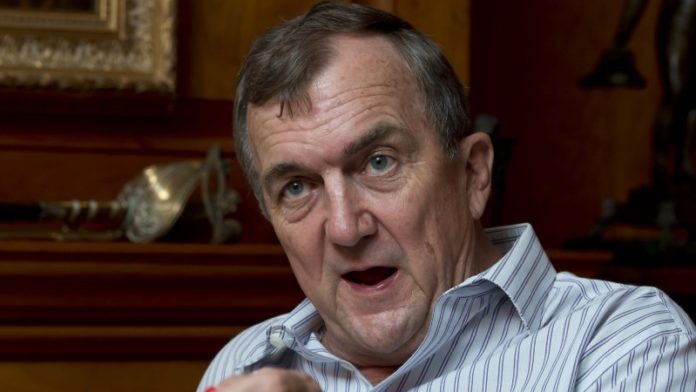 THE combination of Barrick Gold with Randgold Resources, which was consummated on January 1, was just the beginning of gold industry transformation, said Mark Bristow, CEO of the merged company which retains the name of Barrick Gold Corporation.
"Without a doubt, this industry needs transformation," Bristow told Bloomberg News in an interview. "We believe we have started that. We're going to end up with a blue-chip business and on the way we're not going to be sitting on our hands should there be other opportunities," Bristow said.
Barrick Gold began trading on January 2. In a joint letter to shareholders, Bristow and his chairman, John Thornton, said trading in the merged company would "… herald what we believe will be a new era for the gold mining industry – an era in which Barrick will lead the recognition of sustainable value creation as its primary goal".
Said Bristow in the Bloomberg News interview: "This industry, if it had carried on the way it was, was going to become irrelevant". He added that the global gold industry had "… too few assets with too many management teams and it needs reorganisation". Bristow, who founded and ran Randgold Resources for more than 20 years, was frequently critical of the gold industry, especially companies with the size and profile of Barrick.
The merger with Randgold Resources would "bode well" for Barrick Gold, said Fitch Solutions Macro Research in a commentary published on December 20. The research forecast an average gold price of $1,325/oz for 2019 which would "… increase profit margins and support growth".
The Fitch report highlights two key problem areas which will have to be dealt with by Bristow. The first is the Pascua Lama project situated on the border between Chile and Argentina which has been suspended on the Chilean side "due to outstanding legal, regulatory and permitting matters."
Then there's the difficult situation facing Barrick's Tanzanian subsidiary – Acacia Mining – which is locked in an increasingly bitter battle with the Tanzanian government.