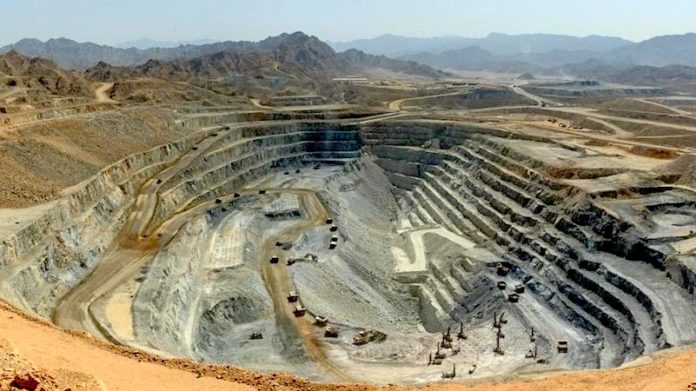 CENTAMIN produced 472,418 ounces of gold from its Sukari gold mine in its 2018 financial year, some 13% lower than in the previous year but in line with adjusted guidance following a strong fourth quarter. The performance bodes well for the current year.
Andrew Pardey, CEO of Centamin, said in a company statement today that the improvement in fourth quarter production followed better grades from Sukari's open pit and underground mine. "We look forward to 2019," he said.
The focus would fall on improving grade at Sukari in 2019 which would be "… supported by tight cost control across all areas of the organisation and returns for our shareholders," he added. Underground development also focused on "longer term production access".
Centamin said on December 28 that production for the year would fall below the adjusted guidance of 480,000 oz. The cash cost of production would also be towards the top end of the $625 to $640/oz guided, and all-in sustaining costs would be $900/oz, it said.
Sukari's problems stemmed from lower delivered grades from the open pit in the first half of 2018 as it passed through an expected transitional zone. The negative effects excceded expectations, however. There was also disruption to the underground stoping sequence owing to a damaged rig among other operational problems.
Gold production for the fourth quarter came in at 137,600 oz representing a 17% increase over the previous quarter.
The company has also been working on the expansion of its underground operations via the Cleopatra decline which was now at 2,260 metres. It delivered 185,333 tonnes of ore at an average mined grade of 1.74 grams per tonne, resulting in 8,959 ounces of gold.
Shares in the company moved up a touch to just under a percent. On a 12 month basis, Centamin is some 23.5% weaker.
RBC Capital Markets said in 2018 that the weakness in Centamin's share price was overdone and that the firm's medium-term story remained intact. However, the bank hit a more cautious note today, saying there was downside risk on 2019 production.
"Whilst we still see scope for a dividend beat with financial year results, we think downgrade risk remains high for 2019 production," said James Bell, the bank's analyst for gold. He modelled 514,000 oz for this year which compares to company compiled consensus of 560,000 oz.
Most critically, Bell said: "We also think three downgrades to production guidance in 2018 has negatively impacted the group's credibility with investors and that this will take a number of quarters to reverse".