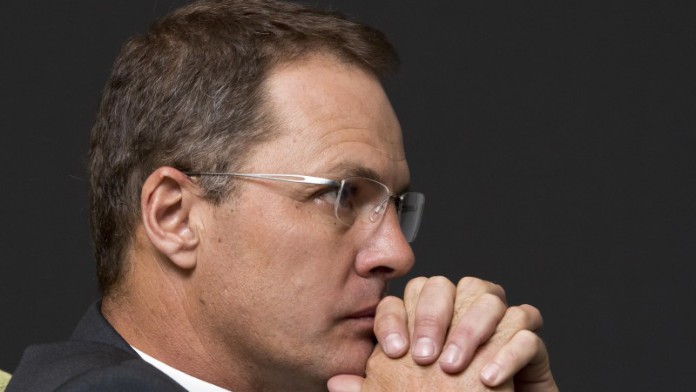 DRDGOLD laid a halving of operating profit for the first half of its 2019 financial year squarely at the door of "the once mighty Eskom" which it described as its Ergo operation's "single biggest risk" factor.
Eleven days of operations were affected during Ergo's second quarter following an Eskom sub-station fire and load-shedding, as well as a lighting strike, the outcome of which was 3% less gold production or some 1,952 ounces. Of this, 1,561 oz (49kg) was directly related to Eskom-related power outages, it said.
The financial impact on DRDGold was a 54% decline in the year-on-year interim operating profit which fell to R102.2m. This translated into an interim share earnings loss of 7.2c against a 14.3c/share profit for the corresponding period of the previous financial year.
In better news, however, DRDGold said the first phase of its Far West Gold Recoveries (FWGR) project had got off to a good start. The reclamation site of Driefontein 5 had been fully commissioned and the plant at Driefontein 2 had been completed at end-January. The upgrade of the Driefontein 4 was on track for an end-March completion.
"Consequently, all indications are that Phase 1 will be fully commissioned during the first half of calendar year 2019," said Niël Pretorius, CEO of DRDGold in notes to the firm's interim results announcement. FWGR contributed 140,000 tonnes of the total 12 million in total tonnes throughput, but it would have a bigger influence in the second half.
As a result, DRDGold has upgraded its full-year production guidance to between 157,000 to 165,000 oz at a cash operating cost of about R500,000 per kilogram which compares with previous guidance of 148,000 to 154,000 oz. Cash operating costs in the first half came in at R510,111/kg compared to R451,689/kg, a 13% increase.
"With FWGR off to a flying start we look forward to the benefit of its contribution in the second half of FY2019," said Pretorius.
However, Pretorius had words of particular impact regarding Eskom. The 2018 calendar year had been "a tough year" for most South African gold miners. Even though DRDGold did not encounter labour- and safety-related issues of some it was "… not spared the challenges of power utility, Esklom and its distributing agencies, in distress …. Sadly, the once mighty Eskom is now Ergo's single biggest risk factor," he said.
Eskom has been identified as the single biggest risk affecting the South African economy, a description supported this week by surprise outages that resulted in load-shedding. Earlier this week, Eskom cut 4,000MW of supply to the country. Currently, some 2,000MW is being load-shed across the country.
In addition, Eskom announced it was conducting an audit into plant failures as well as the extent of design faults that could impact the ability of its new build programme – the Kusile and Medupi power plants – from supplying the planned 9,000MW of power to the national grid in the future.
Pretorius said that this week's supply cuts would be managed in terms of the curtailment agreement between DRDGold and Eskom in which the company agrees to cut consumption by 20% in the event of load-shedding at Stage 2 – 2,000MW – and above. The company also relied on back-up generator support.