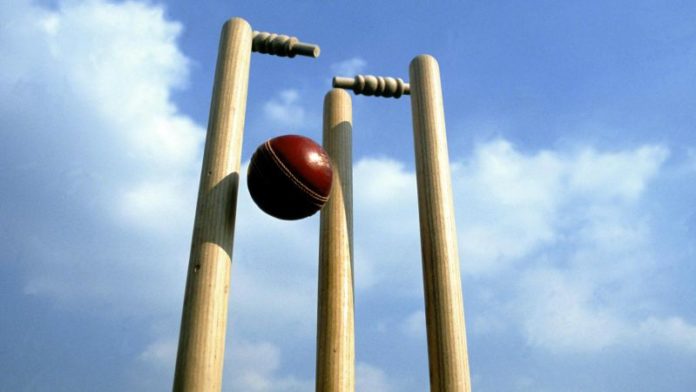 ANGLOGOLD Ashanti defended a decision to hedge about 60% of gold produced from its South African assets saying it was a mechanism that was opportunistic and "… sensitive to changes in exchange rate and gold price" as it embarked on phase two of restructuring at the assets, principally Mponeng mine.
"The thinking was that South African revenues – and it's a revenue protection mechanism – are sensitive to changes in exchange rate and gold price as the business focuses on phase two of restructuring," said Christine Ramon, CFO of AngloGold Ashanti.
"It is important to remain free cash flow positive, and allow management to focus on what's important: stable production and lowering costs. It is a short term hedge and we will assess [whether to] continue with it closer to it unwinding [at year end]," said Ramon.
Said Dushnisky in an interview with Miningmx: "We view this as opportunistic, not as a rolling hedge". Production from the South African operations on a like-for-like basis was 2% higher in 2018 than in 2017. The benefit of selling Tau Kona and Moab Khotsong last year was evident in the fall in all-in sustaining costs (AISC) down to $1,178/oz from $1,245/oz.
The goal for 2019 is to take the South African assets – which comprise in production under 15% of the 3.4 million oz AngloGold Ashanti produced in 2018 – to $1,100/oz AISC if a new shift plan agreed with unions at Mponeng is a success.
Dusnisky was complimentary of the South African business environment. Whilst there were the normal challenges of any gold mining district, the infrastructure and services of Johannesburg reminded him of Toronto where he worked at Barrick Gold. "There is a long mining history here, a critical mass from the JSE to accounting and law firms. So I would say my experience has been straight-forward and uncomplicated," he said. Dushnisky joined AngloGold Ashanti in September.
More complicated, however, is the political and regulatory environment in the Democratic Republic of Congo (DRC) notwithstanding its first democratic handover of power this year when the unfancied candidate, Felix Tshisekedi, was elected president.
Commenting in an interview with Miningmx last week, Barrick Gold CEO, Mark Bristow, said there was an opportunity to revisit aspects of the DRC's new Mining Code which mining companies operating there said might crimp future investment. Dushnisky said he was receiving similarly upbeat feedback. "I wouldn't rule anything out," he said.
Analysts welcomed AngloGold Ashanti's year-end numbers in which net debt was knocked back and earnings were improved. "We like this strategy," said Nedbank Securities of AngloGold's emphasis on free cash flow generation, value-orientated production growth and the 15% internal rate of return metric introduced by Dushnisky. "We believe this should resonate well with shareholders," its analysts said.
"The new CEO has made a good start to his tenure with pretty good numbers coming through," said René Hochreiter, an analyst with Noah Capital Markets in association with Sieberana Research. He added, however, that Mponeng would be "… leaving the fold soon as it is on the wrong end of the cost curve".
Said RBC Capital Markets: "Despite strong results today, we think more focus is warranted on the group's updated strategy. This is not a 'big-bang' change, but instead includes refinement of aspects of AngloGold Ashanti's existing strategy namely a focus on margins and balance sheet flexibility.
"We think a clearer approach should be welcomed by the market even if it is potentially not as 'radical' as some may have hoped".
Dushnisky said during a presentation to analysts that AngloGold Ashanti was now in the second quartile of the cost curve and was aiming to be in the first, though whether it would be in the upper end of that cost curve would require "a lot of hard work". If that is the aim, it seems hard to support Mponeng staying long in the company, analysts said.
Said Dushnisky: "Mponeng and Mine Waste Solutions are good assets. They have good infrastructure, large reserves and improving fundamentals, and they are assets where we don't need to make a material capital investment. At this point, we don't need a decision, so the focus is on an asset that we have identified for investment".
* Employed by a leg spinner in the game of cricket, a googly (or 'a wrong un') is delivered by a right-armed bowler who is able to veer the ball sharply towards the leg side.