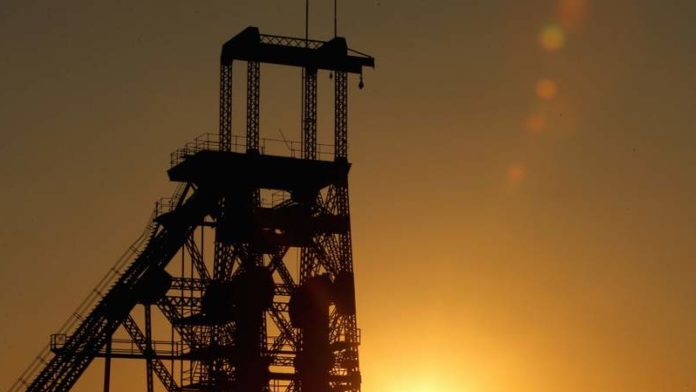 ACACIA Mining said today it was conforming to the Tanzanian government's month-end deadline aimed at permanently avoiding water seepage from its North Mara mine.
Responding to media reports citing the East African government as saying it would shut the mine at the end of March, Acacia responded: "The mine has welcomed the support of the Government on resolving this issue and is working closely with the authorities to implement improvements to security measures around the polishing pond in order to help prevent any reoccurrence".
The spillage of water at the site was the result of a security incident in which sections of the pipe used to transport water from the polishing pond the tailing storage facility (TSF) were either vandalised or stolen.
North Mara subsequently switched off the pump used to transport water to the TSF which led to the overflow of the water level in the polishing pond. The overspill had been stopped, it said.
Acacia said the mine was "… currently working with the GoT [Government of Tanzania] within an agreed timeframe to address their concerns regarding seepage from the TSF as previously disclosed on January 10. Additional pumps had been deployed to manage seepage. Other containment facilities were also being constructed.
"All seepage will be contained on the site, not flow into the surrounding environment or present a risk of contamination to any public water source," the company said.
In respect of a government directive that the mine construct a new TSF, Acacia said it had started planning and design for the facility and that it was "… working with the government to progress the construction of a new TSF to support its future mine production plans". Production was unaffected.
Reuters, citing Tanzania's mines minister, Doto Biteko, reported earlier that North Mara had three weeks to resolve the problem. "We have given them until March 30 to fix this problem or face closure without notice. The life of even one Tanzanian is worth more than their gold mining activities," he is reported to have said.
The threat of closure at North Mara heaps further pressure on Acacia Mining which has already mothballed underground mining at its Bulyanhulu operation following a block on exports of gold-in-concentrate, underway since April 2017.
Barrick Gold, which owns 63.9% of Acacia Mining, recently proposed a settlement plan in respect of some $190bn that Tanzanian government alleges it is owed by Acacia stretching back some two decades. Acacia disputes the claim which has also seen the government imprison some employees and former employees of the gold miner.