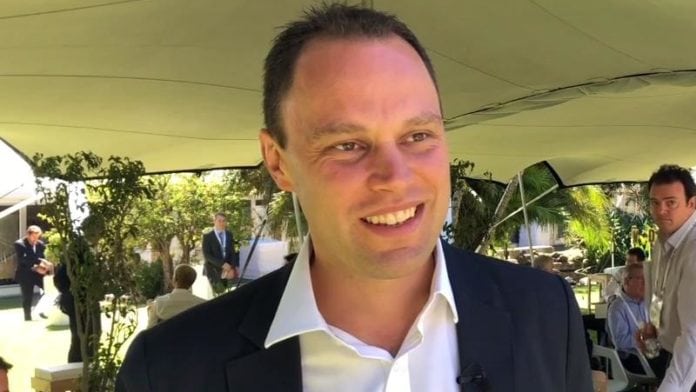 SHANTA Gold is to list on Tanzania's Dar es Salaam Stock Exchange (DSE) in an effort to raise $20m for the development of its Singida Gold Mining project in the east African country.
"I am pleased with the initial feedback from institutional investors across East Africa who are seeking US dollar linked investments in support of industrialisation," said Eric Zurrin, CEO of Shanta Gold in a statement.
The initial public offering (IPO) is expected to take between six and 12 months to complete and takes in feedback from potential investors in Uganda and Kenya, as well as Tanzania. An IPO prospectus was submitted to the Tanzanian Capital Market and Securities Authority and the DSE, the company said.
The funds would provide upfront capital to bring the project to production and which is expected to take Shanta Gold's overall gold output to 100,000 ounces a year. The funds will also provide finance for exploration aimed at expanding the Singida resource.
Shanta said it would retain 51% ownership of Singida post the IPO. It would also be the operator of the project. Said Shanta's Zurrin: "As previously communicated, we are focused on bringing Singida into production through an asset-level financing that unlocks value for Shanta Gold shareholders while also allowing the company to retain a controlling interest in this valuable asset".
Shares in Shanta Gold increased just over 2% in the first hour of trade on the London Stock Exchange. The share is just off its 12-month high of 7.2 pence achieved on March 13 reflecting an upwards move in momentum in which the company cut net debt $31.5m as of its year-ended 28 February – its lowest level in six years – and reported net profit of $13m.
The company has some $6m in cash but it is required to repay $5m in convertible loan notes as of April.
Production from New Luika, its single operating gold mine, reached 82,000 oz in the 2018 financial year, slightly ahead of guidance. Output for the current financial year has been put at 84,000 oz of gold. Singida, which will cost about $19m in pre-production capital expenditure and working capital, has an imputed net present value of $31m and an internal rate of return of about 67% over a six year life of mine.
"Significant further upside potential through the inclusion of substantial resources currently sitting outside the project economics," the company said in a statement today.
The listing and project development is small but nonetheless significant for Tanzanian which has not raised its investment credentials lately following a number of disputes with mining including Acacia Resources and Petra Diamonds. The latest resources firm to fall from grace is Kibo Energy which discovered in February that it had been excluded from a coal to power tender despite developing the project for more than six years.