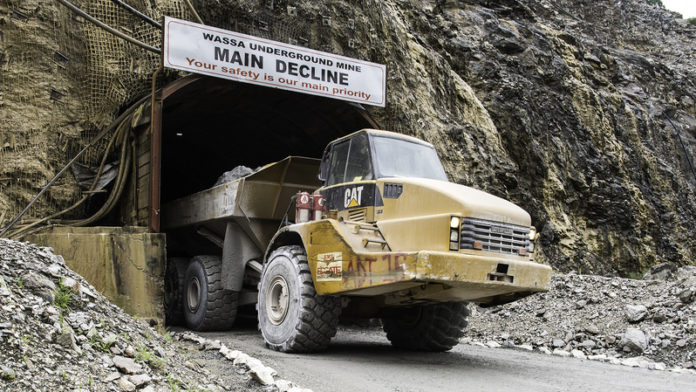 GOLDEN Star Resources, the company in which Naguib Sawiris' La Mancha Resources took a 30% stake last year, increased the mineral reserve of its Wassa mine in Ghana raising the prospect it could increase the operation's mining rate.
The underground mineral reserve of Wassa increased 47% after mined depletion to an estimated 834,000 tonnes. Wassa's total mineral reserve increased by about 23%. But the mineral reserve of Golden Star's other Ghana mine, Prestea, fell 36%.
Overall, total proven and probable mineral reserves of Golden Star increased 6% to 1.8 million ounces of gold after mined depletion. The firm's president and CEO, Sam Coetzer, said he was impressed by Wassa's potential to become a world class asset.
"The updated mineral reserve at Wassa Underground shows a significant increase, specifically in the upper levels of the mine, and strongly suggests that there is excellent potential to increase our production rate in the near term," he said in a statement.
"In addition, the increase of over 1 million ounces of gold in inferred mineral resources at the Wassa complex to over 6.4 million ounces of gold further demonstrates the potential for the mine. The company continues to improve its view of the orebody and I am very excited by how Wassa Underground is turning into a world class mine," he said.
The focus at Prestea was on improving the operation including the ramp up challenges encountered with the Alimake shrinkage mining method adopted. Coetzer said he expected "steady productivity improvements" at Prestea this year.