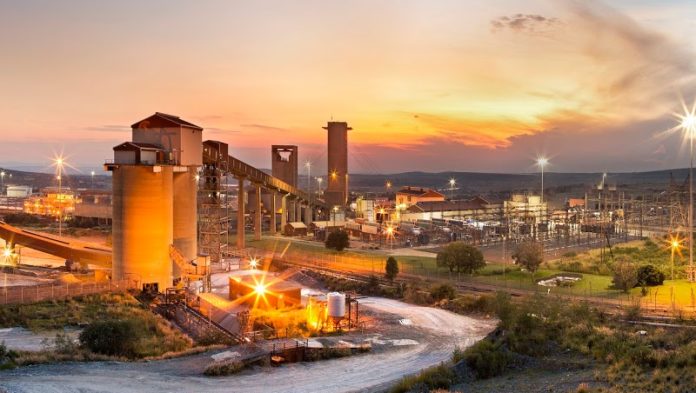 ANGLOGOLD Ashanti is to end more than a century of mining in South Africa announcing today its intention to sell Mponeng and its surface operations.
Kelvin Dushnisky, CEO of AngloGold, said the group would direct investment towards other, higher yielding projects elsewhere in its portfolio. The company would retain its Johannesburg listing although the jury is out on whether it may eventually elect to have a primary listing in another mining capital in time.
Commenting in the firm's first quarter results, which were troubled by seasonal and power related issues at the South African assets as well as problems at Siguiri and Geita in Guinea and Tanzania respectively, Dushnisky said Mponeng belonged in the hands of another. Based on the first quarter production of 752,000 ounces, the South African assets accounted for 12% of overall production.
"The investment to extend Mponeng's life beyond eight years has very strong competition for capital and other scarce resources from a host of other projects in our portfolio which at current planning assumptions are more attractive," he said.
Mponeng in particular requires significant fresh capital in order to extend its current life of mine beyond the eight years contained in reserves, totalling 11.6 million ounces. Dushnisky declined to detail the cash required but the mine potentially had 20 years of mining left. The mining right ran until 2037.
Proceeds from the divestment would be put primarily towards debt reduction in pursuit of a 1x ratio of net debt to earnings before interest, tax, depreciation and amortisation (EBITDA), followed by reinvestment in the firm's other projects and finally dividend distributions to shareholders.
Net debt to EBITDA nipped up slightly in the first quarter to 1.27x from a shade over 1x in the fourth quarter which Dushnisky said had been a strong three months of operation. A new net debt target of 1x EBITDA had been set down, the company said in a first quarter presentation which also showed a free cash flow outflow of $109m.
"The process has only just started," said Dushnisky when asked at a media conference whether there had been some interest from buyers early doors. He said, however, that the surface assets, including its Mine Waste Solutions (MWS) were "complimentary" with Mponeng suggesting they should be sold as a package.
The assets would have to be placed in "strong hands" with "appropriate financial and technical expertise", said Dushnisky.
Harmony Gold, which bought Moab Khotsong from AngloGold in 2017 for about $300m, owns Kusasalethu which borders Mponeng. It might not be the automatic buyer, however, given its investment obligations at the Golpu-Wafi prospect in Papua New Guinea. Harmony Gold said it was "pure speculation" to assume it would be a bidder for Mponeng.
Another growth-through-acquisition company, Sibanye-Stillwater, owns Driefontein which also neighbours Mponeng. "There would be regional symmetries that could be extracted, but we are focused on deleveraging our balance sheet," said James Wellsted, head of investor relations for the company.
Sibanye-Stillwater, which today published its first quarter operating update, said net debt to EBITDA had been reduced to 2.45x from about 3x following a metal streaming transaction and separate share placement. The company was also focused on the integration of Lonmin, the platinum group metal producer.
Dushnisky said the company had consulted with unions and the government on the potential divestment. It employed about 6,000 people in South Africa of which about 5,500 were at Mponeng and the surface operations. "We will keep stakeholders fully informed," said Dushnisky of the sale process.
The decision to sell Mponeng and MWS represents short work for Dushnisky since his appointment as CEO, effective September. In eight months he has made the final cuts to a global portfolio strategy initially started by predecessor Srinivasan Venkatakrishnan. Dushnisky announced the sale of Cerro Vanguardia mine in Argentina in February, and the Sadiola mine, in Mali last year. Venkatakrishnan wanted to hive off the South African assets – a transaction rejected by shareholders – before selling Moab Khotsong.
AngloGold is spending $550m re-engineering and re-opening the Obuasi gold mine in Ghana for first production at the end of this year, and spending money at Tropicana, its Australian mine. It is also progressing the Gramalote assets in Colombia with its joint venture partner, B2Gold. Capital expenditure is expected to range between $910m and $990m in the 2019 financial year of which $390m to $430m is in non-sustaining capex.
Despite the relatively weak quarter's showing, AngloGold said it was sticking to full year production guidance of 3.25 million to 3.45 million oz of gold at all-in sustaining costs of $935 to $995/oz. "Production will be back weighted, with a stronger second half expected for Geita, Siguri and Brazil," said AngloGold in its first quarter presentation.