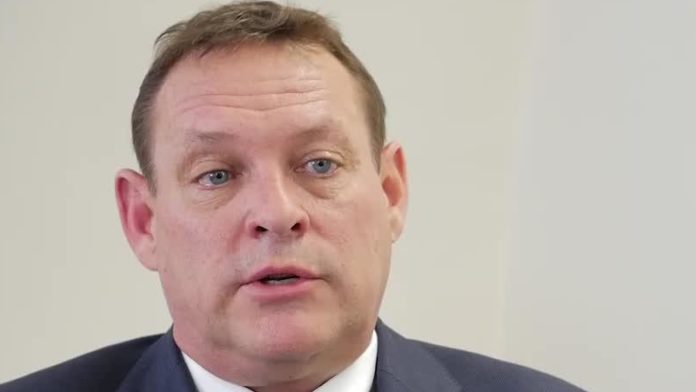 ACACIA Mining is to clarify comments with Barrick Gold made by CEO, Mark Bristow, that the UK firm might influence the UK Listing Authority's (UKLA's) outlook on the parties eligible to vote on a proposal aimed at ending a tax dispute with the Tanzanian government.
Bristow also said Acacia wasn't doing all it could to resolve the dispute. Barrick has a framework agreement regarding that – assuming it receives Tanzanian government support – will be assessed by an independent committee formed by Acacia ahead of a recommendation to shareholders.
Bristow said Acacia could influence matters with the UKLA in respect of whether Barrick can vote on the recommendation. Barrick owns 63.9% of Acacia but the overall view of of Acacia's minority shareholders is unknown.
"It's a difficult situation," said Bristow in an interview with Miningmx. "Acacia is not cooperating. Their board is moved to say we stand back from any vote, but Acacia can't help itself," he said. "The government [of Tanzania] is sensitive to their messaging." He added that: "We want to vote on our shares, but Acacia is against it."
Bristow said that whilst the tax dispute dragged on, Acacia's asset may continue to suffer, but the firm said today it had had a good April. At some 104,899 ounces, gold production was 13% down on the first quarter of the previous financial year.
Commenting in a production update, in which the first quarter's hiccoughs had been overcome by a strong early showing in the second quarter, Acacia said not all of Bristow's comments "… were consistent with Acacia's own understanding of the position".
Acacia has been upbeat more recently regarding the tax dispute with Tanzania, stating on April 25 that the business environment in the East African country appeared to be improving. "From what we hear on the ground, from our people in interaction with the government, there is a strong feeling the parties are moving closer to a solution," said Peter Geleta, CEO of Acacia Mining at that time.
Said Geleta in an update today: "I am pleased to announce a rebound in gold production and performance at the start of Q2 to 47,805 ounces for the month. This follows the successful implementation of a revised mining plan at the North Mara mine which saw April gold production at the mine increase to 33,941 ounces, 54% above the monthly average production during Q1".
"Although still early in the second quarter, I am pleased with the improved production levels now being achieved and remain confident of delivering against our full year production guidance of 500,000 to 550,000 ounces," said Geleta.