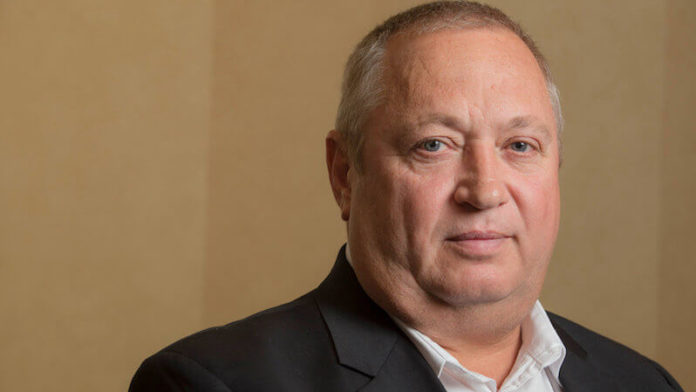 THE combination of the platinum group metals (PGMs) operations of Sibanye-Stillwater with those of Lonmin may have created the largest platinum producer, but analysts questioned the benefits and pitfalls of the transaction, recently approved by shareholders.
"They [Sibanye-Stillwater] got Lonmin very cheaply, it's a fantastic deal but unfortunately they've got a massive debt," Rene Hochreiter, an analyst at Noah Capital Markets, told Bloomberg News. "I hope they stop with acquisitions and concentrate on generating returns, but I don't think so," he said.
Hochreiter may have been referencing a potential bid by Sibanye-Stillwater for the underground gold mine of Mponeng which AngloGold Ashanti is selling. Mponeng neighbours Sibanye-Stillwater's Driefontein mine, west of Johannesburg.
Peter Major, a mining analyst at Cape Town-based Mergence Corporate Solutions, warned however that although Sibanye-Stillwater might be the largest platinum producer, (and the second largest palladium miner), it was not necessarily the most profitable.
"Do you want to buy the biggest producer, or the richest, or the one that pays the biggest dividend?" Major said. "The Lonmin acquisition could possibly break the company if PGM prices tank and or the rand really strengthens," he told the newswire.
Should market conditions allow, there are five projects Sibanye is committed to under the terms of the antitrust approval granted for the Lonmin deal, said Bloomberg News. Commenting before a shareholder vote on the transaction on May 28, which was positive, Froneman said it was too early to say how much the company would invest.
"We don't want to create a capital overhang in the market," he said. "This is a culmination of a long-term strategy," said Froneman who would have to face some tough decisions, said Bloomberg News.
Before the acquisition was completed, Lonmin said 12,600 jobs were at risk, with moves already under way to cut 4,100 positions, said Bloomberg News. Sibanye-Stillwater will review all those operations. Froneman has even said that the company may even consider expanding output.