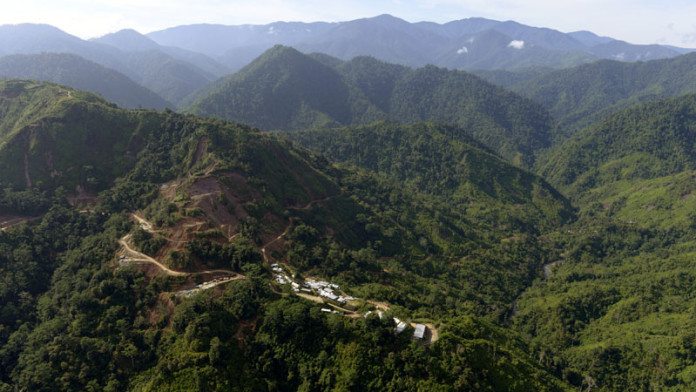 HARMONY Gold acknowledged the risk that political changes in Papua New Guinea (PNG) could create a situation where a memorandum of understanding (MoU) regarding its Wafi-Golpu copper/gold mining project would have to be changed.
"At this stage we are waiting to see what happens," said Lauren Fourie, investor relations manager for Harmony on the matter of PNG politics. "The potential election of a new prime minister could potentially impact the memorandum of understanding (MoU) we signed with the government in December 2018," said Fourie on May 28.
On May 30, PNG unveiled its new prime minister, James Marape, a former finance minister, who then said he intended to "tweak and turn" laws governing how natural resources are extracted from the South Pacific island.
"At the moment our resource laws are outdated … we will look into maximising gain from what God has given this country from our natural resources," Marape was quoted by Reuters to have said in his first address to parliament as prime minister.
"I have every right to tweak and turn resource laws for my country, then it will empower my citizens as well," Marape told the chamber to cheers and applause. "I truly want this country to be the richest black Christian nation on the planet," he added.
The thrust of the discontent in PNG regarding the exploitation of natural resources is a gas drilling project involving French group, Total, and Chevron.
Granting of a Special Mining Permit for Wafi-Golpu have been a long-standing feature of getting the project on the road. Fourie said up until recent events various joint venture workstreams were tackling requirements of the permit which range from environmental authorisations through to the stake the PNG state will eventually hold.
The Wafi-Golpu copper-gold mine could cost Harmony Gold $2.82bn in initial capital expenditure to build to commercial levels of production as per a 2018 feasibility study. Of this, Harmony will shoulder about 50% with Newcrest Mining Limited, an Australian firm, carrying the balance. Average annual gold production was put at some 266,000 ounces.
Marape became prime minister after receiving 101 votes to eight in parliament, a day after Peter O'Neill resigned having lost the support of the house after almost eight years in power, said Reuters. Political instability is not unusual in PNG, but Marape's resignation from cabinet in April tapped into growing concern over governance and resource benefits not reaching the poor, it said.
Harmony operates the Hidden Valley mine in PNG after taking the operation out of mothballs and buying Newcrest's share in the business. It produced 100,000 oz at an 11% margin in the six months ended December, and was on track to achieve 200,000 oz for the full financial year, said Harmony in February.