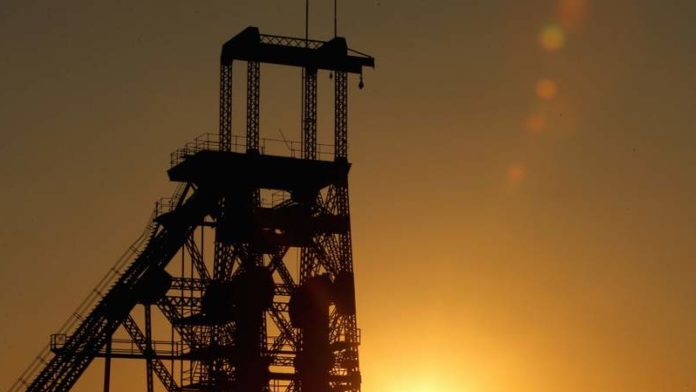 SIBANYE-Stillwater will cut 3,450 jobs at its Driefontein and Beatrix gold mines reducing annual production to between 1.09 to 1.15 million ounces.
This is the outcome of the restructuring exercise at the operations which the company unveiled on February 14 in which some 6,670 jobs were under scrutiny.
"We have come through a difficult period, but have strategically positioned the group for the platinum wage negotiations and the integration of Lonmin," said Neal Froneman, CEO of Sibanye-Stillwater in a statement today.
"We are therefore pleased to have concluded the S189 consultation (60-day consultation period in terms of the Labour Relations Act) and successfully reduced the footprint of the operations in a responsible manner and resulted in over 2,650 potential job losses being avoided," he added.
Of the 3,450 jobs affected, 800 permanent employees and 550 contractors would be forced retrenchments. The balance of the cuts were accounted for through voluntary separation, early retirement, and natural attrition, the company said.
Job cuts totalling 970 employees and 55 contractors were avoided following an agreement at Driefontein 8 shaft that it would remain open provided it made a profit over any continuous three month period on an all-in sustaining costs (AISC) basis.
It – and other shafts – would be kept on a tight leash, however. Should the shaft start losing money, it would be placed on care and maintenance "… with immediate effect", the company said in an announcement.
"To ensure further sustainability of the West Rand gold mines, avoiding premature mine closure will require an ongoing regional approach to reduce costs through the rationalisation of infrastructure and services, including a regional mine water management solution," Froneman added.
Shafts that didn't escape the cull were Beatrix 1 shaft in the Free State, which will be placed on care and maintenance, and plant facilities at Beatrix 2 which will be closed. The Driefontein shafts 6 and 7 will also be closed, while Driefontein 2 shaft will be placed on care and maintenance.
Additional cost savings would be driven though the rationalisation of services and accommodation. In addition, strategic initiatives to allow for controlled re-watering, associated with a reduction in pumping costs, are being considered including rationalisation of pumping infrastructure at Driefontein 10 shaft, the company said.
PRODUCTION
Sibanye-Stillwater will produce about 100,000 oz less gold per year based on the guided run-rate following the job cuts, closures and shafts placed on care and maintenance. Guidance at the beginning of last year was 1.24 million oz at an AISC of between R475,000/kg and R495,000/kg.
Production for the current 2019 financial year, which has been heavily affected by the five-month strike called by the Association of Mineworkers & Construction Union (AMCU), would be between 772,000 and 804,000 oz, excluding attributable gold from Sibanye-Stillwater's 49% stake in DRDGold, the surface re-treatment company.
Sibanye-Stillwater said it would conduct a "measured build up" in gold production in the wake of the strike conclusion with retraining and the re-integration of employees progressing. Second half gold production would be about 514,000 oz, it said.
At these forecast production levels, and given that AISC would be "at elevated levels" for the year of R715,000/kg and R750,000/kg which was partly informed by the need to catch up on capital development and restructuring costs in the second half of the financial year, the gold shafts were headed for another challenging year.
"We are now focused on restoring profitability at our South African gold operations in a steady and safe manner," said Froneman.
"H2 should get us closer to breakeven or profitable at current prices, but on average the gold operations will have a difficult year," said James Wellsted, head of investor relations at Sibanye-Stillwater. "The PGM (platinum group metals) should more than offset this though," he added.
The focus will now fall squarely on the incorporation of Lonmin to the group's PGM operations and the outcome of PGM wage talks with unions. Froneman said that Sibanye-Stillwater had "… strategically positioned" itself for these developments.