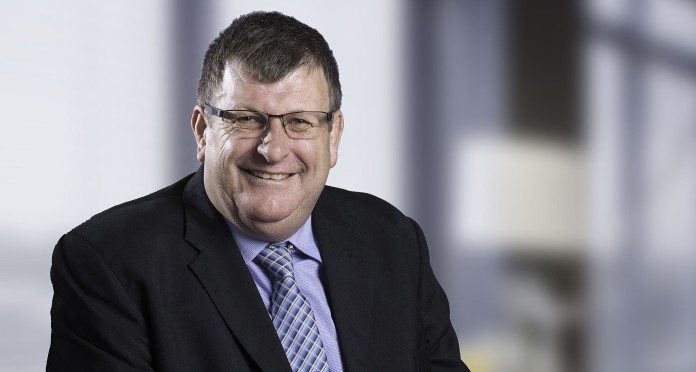 THE decision by AngloGold Ashanti to potentially divest of its South African operations is still relatively fresh, but an analyst thinks Harmony Gold ought to be in the running as it may also help it finance its share of the Wafi-Golpu project in Papua New Guinea (PNG).
Among the South African assets AngloGold said it was interested in selling is Mponeng, a mine in the Vaal Reefs region with production annually of some 268,000 ounces of gold. At four kilometres, it is one of the world's deepest.
According to a note by JP Morgan Cazenove's Dominic O'Kane, Harmony could, in buying AngloGold Ashanti's South African assets for a 100% debt-funded bid improve its ability to finance Wafi-Golpu.
"If Harmony were to hypothetically acquire ANG SA (AngloGold's SA operations which include underground and surface mining), ANG SA's incremental $200m EBITDA in 2020/21E could reduce financing risk for Wafi Golpu by unlocking higher leverage potential and by extending Harmony's reserve life risk," he said.
"Higher debt capacity could in turn reduce future shareholder equity dilution associated with Harmony's $1.4bn share of Wafi-Golpu's development capex," he said. O'Kane accords a book value of $530m to AngloGold's South African assets, and a value of $265m for Mponeng alone which is set to take production to 363,000 oz by 2023.
It's worth pointing out, however, that the reason AngloGold is selling out of Mponeng is that the mine requires an estimated $1bn in fresh capital over a 10-year period in order to access new reserves from 2027 to 2028.
The acquisition alone would destroy Harmony's plans to take net debt to EBITDA to 0.8x having already bought Moab Khotsong from AngloGold for $306m in cash, but the counter-argument is that about 55% of Harmony Gold's reserves will be all but depleted over the next five to seven years.
Fourie said the company was yet to make a pronouncement on the opportunity presented by AngloGold Ashanti, but added that the firm had made its priorities clear starting with debt repayment, securing the permits in PNG and then "other opportunities provided it fits our acquisition criteria".
Harmony said last week it was taking a wait-and-see approach to political developments in the PNG which has seen the election of a new prime minister.
On May 30, PNG unveiled its new prime minister, James Marape, a former finance minister, who then said he intended to "tweak and turn" laws governing how natural resources are extracted from the South Pacific island.
"At the moment our resource laws are outdated … we will look into maximising gain from what God has given this country from our natural resources," Marape was quoted by Reuters to have said in his first address to parliament as prime minister.
"I have every right to tweak and turn resource laws for my country, then it will empower my citizens as well," Marape told the chamber to cheers and applause. "I truly want this country to be the richest black Christian nation on the planet," he added.
The Wafi-Golpu copper-gold mine could cost Harmony Gold $2.82bn in initial capital expenditure to build to commercial levels of production as per a 2018 feasibility study. Of this, Harmony will shoulder about 50% with Newcrest Mining Limited, an Australian firm, carrying the balance. Average annual gold production was put at some 266,000 ounces.