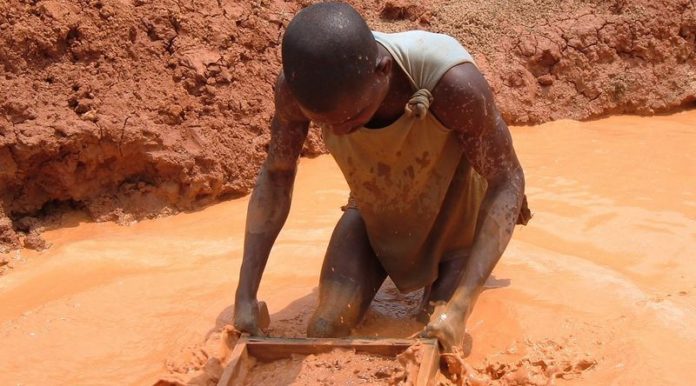 EFFORTS to control trade in illegal gold mining took another step forward this week after one of the world's biggest gold refiners, Switerland's Metalor, said it would only work with gold from large miners of the metal.
According to a report by Reuters, Metalor said it would stop working with artisanal mines or collectors and aggregators because of the difficulty of "… ascertaining the mines' legality and the origin of the gold".
"The increasing resources to secure compliance and the challenging conditions at the mining regions have forced Metalor to reassess its approach to artisanal mining," Metalor is quoted by Reuters to have said.
"As a result of this decision, Metalor will cease its operations in Colombia, after having already announced its decision to stop any business relationship with collectors/aggregators of gold dore in Peru," the company said.
Reuters reported in April that gold worth billions of dollars is smuggled out of Africa annually through the United Arab Emirates (UAE).
Citing customs data, Reuters said the UAE imported $15.1bn in gold from Africa in 2016, but a large portion of that gold supply was not recorded in the exports of African states. "There is a lot of gold leaving Africa without being captured in our records," Frank Mugyenyi, a senior adviser on industrial development at the African Union told Reuters. "UAE is cashing in on the unregulated environment in Africa," he said.
The newswire said the gold may be coming from artisanal and small-scale mining activities as industrial-level gold miners did not send their gold to the UAE.
"While the big South African miners have local refining capacity, the main reason others gave is that no UAE refineries are accredited by the London Bullion Market Association (LBMA), the standard-setter for the industry in Western markets," said Reuters.
"Persistent discrepancies in the trade of particular goods and between particular countries … can identify significant risks of illicit activity," said Matthew Salomon, an American economist who has researched the use of trade statistics to identify illicit financial flows.