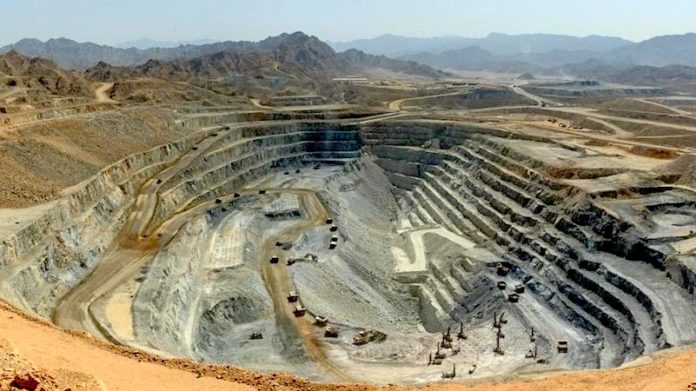 CENTAMIN CEO, Andrew Pardey, acknowledged it "would be nice" to have another 'near production' asset in the group's portfolio, but he appeared determined to get its Sukari gold mine in Egypt back on track – a process analysts acknowledged.
"Ultimately it comes down to what is going to be profitable and deliver the best returns for shareholders," said Pardey on July 31 in response to analysts questions following the presentation of the UK-listed firm's interim numbers. "Operationally, it would be nice to have another [asset] not far from production, but it has to be quality ounces over quantity and ensuring delivery of free cash flow and shareholder return," he said.
Centamin paid out 100% of its 2017 cash flow, equal to 12.5 cents per share or $144m, but in subsequent financial years it has struggled with lower-than-anticipated grades as it sought to open up new areas in Sukari, both in its open cast and underground sections.
The six months under review represented something of a return to form with production coming in as planned at 234,096 ounces, as reported on July 18 in its production report. Pardey today said full year guidance of 520,000 oz would be achieved as the second half would produce a stronger showing; a reiteration of guidance.
However, it was the commitment to shareholder returns backed by stronger operational results, that will please investors most. It saw a return to the 100% of cash payout policy.
The company said it would pay an interim dividend of $46.2m or four cents a share – a 60% year-on-year lift – on the back of stable year-on-year free cash flow of $35.7m. The payout signified confidence going forward after a period of mishaps. It also set a new three-year vision for baseline production of between 510,000 and 540,000 ounces and mid-range guidance of 525,000 oz for 2020 and 2021 which analysts from investment bank, Jeffries, said looked "appropriately conservative".
"The board's decision to increase the interim dividend was based on the company's strong financial position, assessment of near and medium-term capital allocation and confidence in future cash flow generation," said Pardey in a statement.
"The results, reiterated guidance and baseline production for 2020/21 marks another positive step by Centamin in our view," said Goldman Sachs in a report which put a buy on the share.
RBC Capital Markets analyst James Bell said the new medium-term production plan helped rectify concerns regarding the lack of visibility on what Sukari could sustainably produce. "Overall this is relatively reassuring especially as the guidance includes no production from Sukari's potential second underground Cleopatra where a decline and resource definition drilling is well underway," he said.