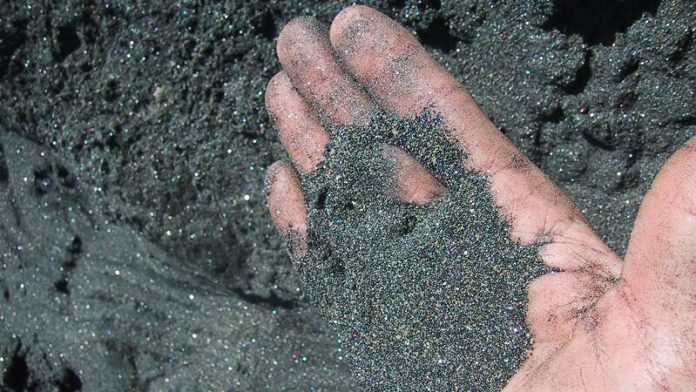 THARISA has approved the build of a $54.2m (R781m) concentrator dubbed "Vulcan" as part of a strategy to take chrome production to two million tons a year by 2020.
Vulcan technology was developed in-house and aims to improve chrome recoveries from its Tharisa mine near Rustenburg to 82% from the current 65% recovery level.
If this is achieved, the company will also improve overall company profitability as mining and processing unit costs will be charged against higher production. Platinum Group Metal (PGM) production will also be increased to 200,000 ounces a year.
The capital cost of Vulcan was previously estimated at R600m.
"We have developed a proprietary process using existing technologies to improve the chrome recoveries with the process having been rigorously tested and proven through pilot plant test work and the operation of a production scale demonstration plant," said Phoevos Pouroulis, CEO of Tharisa in an announcement today.
First production from Vulcan will be in 15 months with construction starting immediately. Tharisa intends to raise finance for the development but will press ahead in the short-term using readily available cash resources.
BMO Capital Markets said the construction of Vulcan would, at first pass, have a net present value lift of up to 34% or by $135m to $536m. "Running at spot chrome prices yields a positive NPV impact of $108m (40% or £0.33/share)," the bank said.
Tharisa said in July it expected to execute "a strong finish" to the 2019 financial year, which closes on September 30, after it reported an 8% increase in third quarter chrome concentrate production.
Tharisa hasn't been able to replicate its strong production performance of its 2018 financial year owing to a redesign of the main pit, a development requiring movement of waste tons in order to meet the 2020 targets.
Production guidance for this year was unchanged at 1.4 to 1.5 million tons in chrome, but at year-to-date production of about 948,000 tonnes, the company still has to go somewhat in order to achieve that number.
"Tharisa has set itself up for an ambitious fourth quarter for production," said BMO Capital last month. "However, the company appears confident that the measures put in place, including the recent pit optimisation and increased mining capacity, will deliver a record fourth quarter to meet unchanged FY19 guidance," it said.