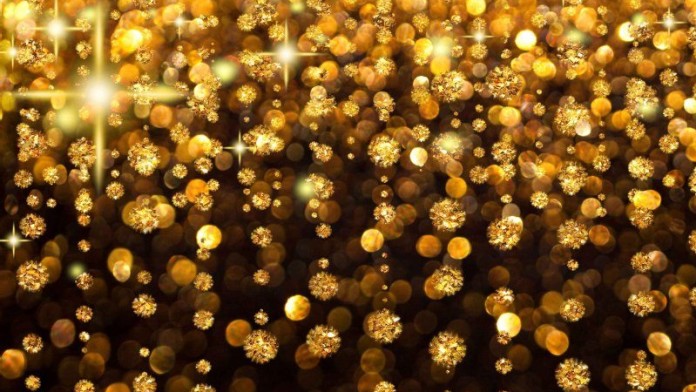 ANGLOGOLD Ashanti would direct any positive free cash flow generated from the improved dollar and rand gold price towards debt reduction after posting improved second quarter and interim numbers today.
"We are free cash flow breakeven at $1,200 per ounce," said Kelvin Dushnisky, CEO of AngloGold Ashanti in a media call. "The rising gold price is helping in that way. Our key priority is to chip away at debt."
AngloGold posted headline earnings of $120m (2018: $99m) which was below consensus as previously guided by the company.
Second quarter production came in 7% higher taking half year output to 1.55 million oz compared to 1.58m oz in the first six months of last year, excluding its sold assets Moab Khotsong and Kopanang. Full-year guidance has been kept at 3.25m oz to 3.45m oz.
Regarding next year's production, Dushnisky said the first gold pour following the re-opening of Obuasi in Ghana was still on track for year-end. Interestingly, he remarked the deadline was "tight". AngloGold pushed some capital spend into next year at Obuasi, the second time it has done so, but deadlines were unchanged.
The company has targeted net debt of 1x to earnings before interest, tax, depreciation and amortisation (EBITDA) which compares to the current net debt:EBITDA ratio of 1.2x. The dollar gold price is some $150/oz better this year and is currently trading at $1,500/oz.
In rand terms, spot is R725,287/kg – an improvement of R125,000/kg year-to-date and a historic high. However, AngloGold's exposure to rand volatility has been reduced following the sale of Moab Khotsong to Harmony Gold for $300m in 2017.
In its half year results commentary, AngloGold said free cash flow for the period was $68m before capital items spend. This was by dint of $78m in free cash flow in the second quarter alone in which the gold price was only a modest 5% higher quarter on quarter. On a year-on-year basis, the gold price received was actually lower.
Post capital expenditure, cash flow improved by $20m in the six months to an outflow of $31m, from an outflow of $51m in the first six months of last year.
AngloGold reported the continued slow cash repatriation from the Democratic Republic of Congo (DRC) relating to Kibali, the gold mine AngloGold shares in joint venture with Barrick Gold. The company is owed $98m. The improvement in free cash flow was supported by lower operating costs and lower taxes paid, it said. This was partially offset by lower gold production, a lower gold price received and working capital lockups.
However, the outlook for an improved second half was promising.
"[The] gold price received was $1,299/oz, which has surged to $1,500/oz, meaning AngloGold is making an approximate 33% cash margin on an all-in sustaining cost (AISC) basis," said JP Morgan Cazenove in a report.
ASSET SALES
Dushnisky maintained that interest in three mines AngloGold is selling – Syama in Mali, Cerro Vanguardia in Argentina, and South Africa's Mponeng and Mine Waste Solutions – is strong with single inquiries for all three being submitted along with bids for the mine sales on a standalone basis.
He declined to provide details, saying only a range of interest had been lodged. The data room for the South African assets had been open for month allowing for desktop study. It is thought Harmony Gold and Sibanye-Stillwater will make inquiries but market sources say some interest has come from different and unusual corners of the market.