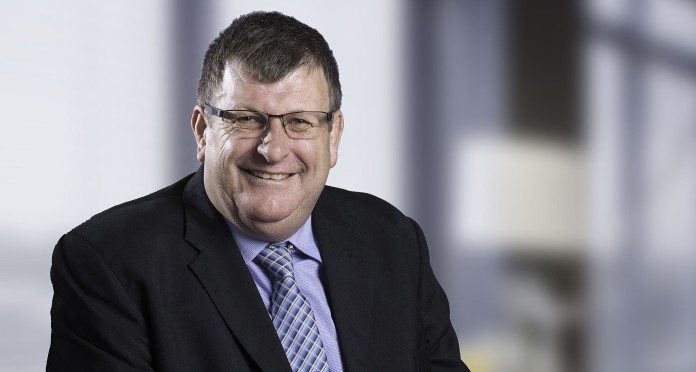 THERE used to be a number of South African gold mining counters that 'sold' themselves, especially to US retail investors convinced the yellow metal was heading above $2,000 per ounce. Now there's probably only one left: Harmony Gold.
The share has doubled in price since May precisely on the back of an improved gold price. Analysts, however, still think there's more room for Harmony to benefit from this dynamic.
"Although Harmony's shares have rallied, they have not re-rated," said JP Morgan Cazenove in a note following Harmony Gold's full-year results this week. The stock was cheap compared to its international peer group, the bank said. There is an argument to be made for Harmony if you believe gold is still going to gain in price.
Peter Steenkamp, CEO of Harmony Gold, said in a presentation that assuming a rand gold price of about R750,000/kg, a shade above current levels, the company would have a margin of 30% after expenses, including capital expenditure. At that clip, the company would be entirely debt free by this time next year, rubbing out some R4.9bn in debt which would be an astonishing turnaround.
The fact the share doesn't reflect this is no doubt related to scepticism regarding the gold price. It may also be down to some of Harmony's self-inflicted problems, according to a report by Arnold van Graan, an analyst for Nedbank Corporate & Investment Bank.
Van Graan said he was disappointed by the 8% increase in all-in sustaining costs Harmony reported for the 2019 financial year (ended June 30), and said that outside the performance of two mines – Hidden Valley in Papua New Guinea, and Moab Khotsong in South Africa – the company hadn't performed that well at all.
Production of some 1.4 million oz – although hitting the target Steenkamp set for the company when he joined three years ago – was a way below expectations. Fatalities also increased in the last quarter of the financial year which is often a grassroots sign a mining company's operations are not ticking along as they should.
Here's the rub with Harmony: Hidden Valley and Moah Khotsong are the R3.8bn product of Steenkamp's recent work in the merger and acquisition (M&A) market, suggesting that Harmony's best foot forward is actually outside the current fleet of assets.
Steenkamp counters that there's plenty of organic growth in the firm's existing, older mines such as the proposed R400m 'pillar mining' project at Great Noligwa – a form of remnant gold mining.
Analysts, however, want to know when Harmony will be able to press the button on its PNG greenfields mine Wafi-Golpu, currently the subject of permitting delays amid a change in guard of the PNG government. They also want to know if Steenkamp is considering bidding for Mponeng, the West Rand mine AngloGold Ashanti is selling.
Buying Mponeng would be highly cash generative and the best way of Harmony affording to stump up its half of the $2.8bn required for Wafi-Golpu (the other half of the mine is shared with Australian firm Newcrest Mining). But Steenkamp is guarded on the matter.
Pressed for comment, he said: "Obviously, we've never given up on Wafi-Golpu, but we are also looking at M&A. We will not discount that going forward because historically, we've done well out of Hidden Valley and Moab Khotsong," he said.
AngloGold said earlier this month it had opened the data room for potential buyers to inspect Mponeng. One can only assume Harmony Gold is one of the participants in that process.