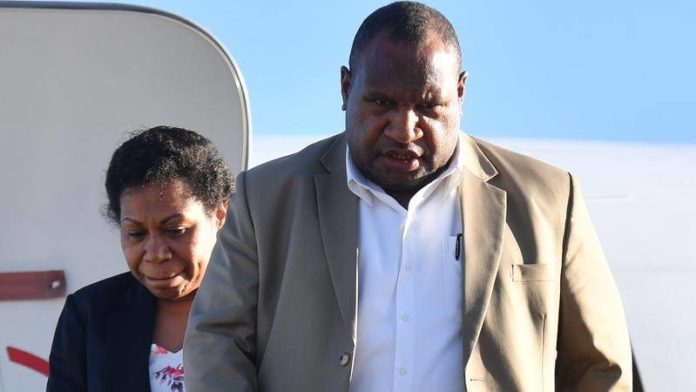 HARMONY Gold will be keeping tabs on how Papua New Guinea's (PNG's) Supreme Court rules on a challenge by the leader for the opposition, Patrick Pruaitch, to the election of the country's prime minister, James Marape,
According to a report by Reuters, the court judged Pruaitch has standing to bring a constitutional challenge to Marape's appointment on the basis that leadership nominations were incorrectly handled.
Marape was voted in by parliament as prime minister in May, days after his predecessor, Peter O'Neill, quit after losing support from his own party over a range of grievances. During the process of electing a new prime minister, opposition leader Pruaitch nominated O'Neill for the post but the nomination was withdrawn by the speaker of Parliament.
Pruaitch referred the issue to the Supreme Court, contending that the nomination process was improperly handled, invalidating Marape's election, said Reuters.
"The court declared yesterday that Pruaitch has standing to bring such constitutional challenge and given the urgency of the matter, we asked the court to have the matter fixed as a special fixture for hearing," Phillip Tabuchi, a lawyer for Pruaitch told Reuters.
Marape's government said on September 3 that it would honour a gas deal that Total SA signed with a previous government for a $13bn plan to expand gas exports. This was after securing minor concessions from the French company.
Given that Marape has previously argued PNG ought to derive better economic benefits from its resource transactions, the Total SA agreement was a good sign, especially for Harmony Gold.
The South African gold miner is hoping to finalise government support for the development of Wafi-Golpu, a large gold resource it shares with Newcrest Mining.
The Supreme Court hearing has been fixed for September 20 before the full bench of PNG's Supreme Court, said Reuters.