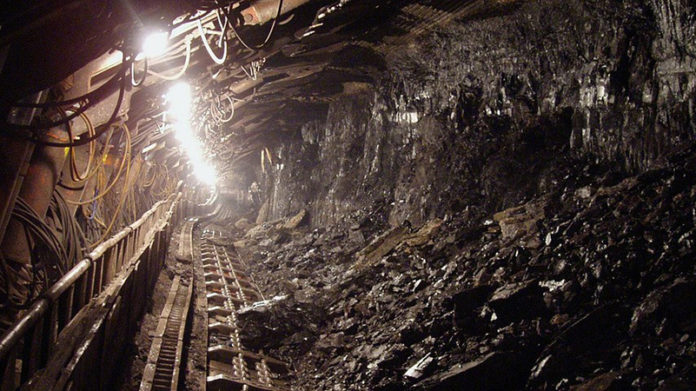 ANGLOGOLD Ashanti might be willing to enter into a profit share on future gold sales in order to complete the sale of Mponeng mine and Mine Waste Solutions (MWS), but it would not commit to a firesale, said Bloomberg News.
Commenting in a Bloomberg News article on efforts by the gold miner to dispose of the remainder of its South African assets, RBC Capital Markets analyst, James Bell was quoted as having said AngloGold might be open to receiving part payment in future cash flows. This would be a transaction similar in structure to that of Sibanye-Stillwater's deal when it bought mines from Anglo American Platinum, said the newswire.
"I think they are willing to be more flexible potentially on valuation but the key message is this is no fire sale," said Bell. "If they are getting low-ball offers, I don't expect them to sell just to get the assets off the books," he added.
AngloGold Ashanti declined to comment on possible transaction modalities. "We remain committed to streamlining our portfolio — guided by our capital allocation priorities — but we don't comment on deals in process," Stewart Bailey, executive vice-president of corporate affairs at AngloGold, told Bloomberg News.
Harmony Gold, which bought AngloGold's Moab Khotsong for $306m in cash, has been identified as a potential buyer by JP Morgan Cazenove on the basis that Mponeng would assist Harmony in generating cash flow to finance the develop of Wafi-Golpu, a large gold prospect in Papau New Guinea.
Another potential bidder was Sibanye-Stillwater which has shown an appetite for gold transactions in the past. However, the group's CEO, Neal Froneman, commented during the firm's interim results presentation last month that he was "not panting" for another deep-level gold mine in South Africa.
"You have to ask yourself, why would you buy a mine 4km deep?" Peter Major, an analyst at Mergence Corporate Solutions told Bloomberg News. "It's a huge risk. Those that are interested will want to get a discount," he said.