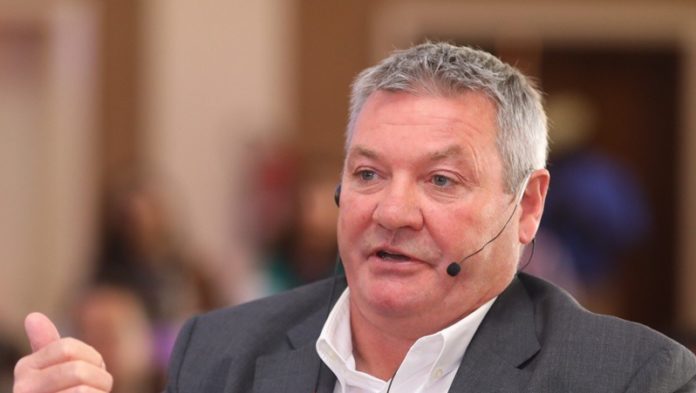 KINROSS Gold Corporation is to proceed with the second phase development of its Mauritania mine, Tasiast, at a capital cost of $150m, the Toronto-listed firm said in a news release on September 15.
Phase two of the project would increase gold production to an average of 563,000 ounces a year between 2022 and 2028 from about 388,000 oz (six months annualised) this year. The project was "… a capital efficient, low-risk investment," said J Paul Rollinson, CEO of Kinross.
The company was negotiating $300m in project finance from the International Finance Corporation (IFC), Export Development Canada (EDC), and two commercial banks. "The company has strong liquidity and is well positioned to fund the Tasiast 24k project," Kinross said referring to the proposed daily throughput of 24,000 tons of gold-bearing ore.
That throughput would be achieved through a process of "continuous improvement" – by means of minor upgrades and de-bottlenecking initiatives – with 21,000 tons daily targeted for the end of 2021, increasing to 24,000 tons by mid-2023. The project is expected to extend life of mine by four years to 2033.
Kinross had initially envisaged throughput of 30,000 tons a day for the second phase expansion.
The approval of the project comes at an important time for Mauritania, which is in north west Africa, neighbouring Mali. The country inaugurated president Mohamed Ould Cheikh El Ghazouani, a former defence minister, in August following June general elections.
Kinross said Rollinson had met with the president who had reaffirmed their "share commitment to working towards a positive future for Tasiast". A new, three-year wage agreement had also been signed in principle with labour, Kinross said. The agreement would be finalised in the coming weeks, it said.
Tasiast produced 194,259 oz of gold in the six months ended June, significantly above the 106,054 oz in the six months of the previous financial year. Including production from Chirano in Ghana, Kinross' African gold production of 299,930 oz (2018: 224,805 oz) was about 24% of total group production of must over 1.2 million oz.
Tasiast was planned on a gold price of $1,200 per oz, but at $1,506/oz the project comfortably meets its investment rates. There's also the prospect of even better gold prices according to analysts who think the metal is heading for a bull run.
Gold analysts at JP Morgan Cazenove said in a report on September 4 that economic conditions may see gold purchases similar in scope to 2008 when the metal's price moved through $1,900 per ounce.
The view was recently supported by Citigroup which said the gold price could test $2,000/oz if the US economy slid into recession despite attempts by the US Federal Reserve to prevent it. The Federal Reserve may decide this week to hike rates.