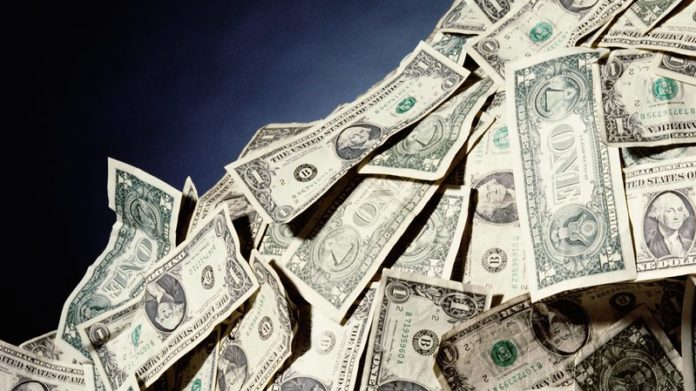 B2GOLD said it would commence dividend payments after making significant progress in debt reduction and following the continued outperformance of Fekola, a gold mine in Mali that comprises roughly two-thirds of its total output.
A total annual dividend payment of $0.04 US cents would be paid in quarterly instalments starting with the third quarter the results of which – announced today – showed continued strong production performances from its core mines in Mali, Namibia and the Philippines.
Production for the year would likely come in at the mid-range of its 935,000 to 975,000 ounce mid-range and all-in sustaining costs (AISC) within the previously stated $835 to $875/oz guidance range.
The maiden dividend was a result of having made significant strides in taming the firm's balance sheet. B2Gold paid another $100m of its revolving credit facility (RCF) in the third quarter taking total payments for the 2019 year to $300m.
A further $100m was expected to be paid in the fourth quarter which would leave the RCF at $200m outstanding as of December 31 and total outstanding company debt at $260m.
"Payment of a dividend is the culmination of the company's rapid and successful growth from an exploration company to a successful, globally-diverse producer," said B2Gold in its third quarter report.
At C$4.55 a piece, shares in the company are hovering near its all-time high which was achieved on August 9 at some C$4.86/share.
The year-to-date has been busy for B2Gold, especially from a corporate perspective. Chief among its activities has been the sale of its Nicaraguan mines – El Libertad and El Limon – to a company called Calibre for about $100m. B2Gold will retain exposure to the mines via a shares in Calibre.
It also agreed with AngloGold Ashanti that it would spend the next $13.9m on the exploration of their Colombian joint venture Gramalote in return for taking management control of the operation as well as increasing its stake to 50%. A feasibility study on the venture was due for the end of the next financial year, it said today.
Another key development was the increase in the mining fleet of Fekola and spend on establishing a solar plant at the operation which would save the company energy expense in the long term. Production for Fekola is expected to total about 600,000 oz in the 2020 financial year which compares to forecast 2019 production of 445,000 to 455,000 oz.
The continued development of Fekola as well as expansion plans at Otjikoto, B2Gold's Namibia mine, would be funded from internal cash flows rather than resorting to debt. The company has also rejected the likelihood of engaging in additional merger and acquisition activity, recently distancing itself from a mine purchase in Zimbabwe.