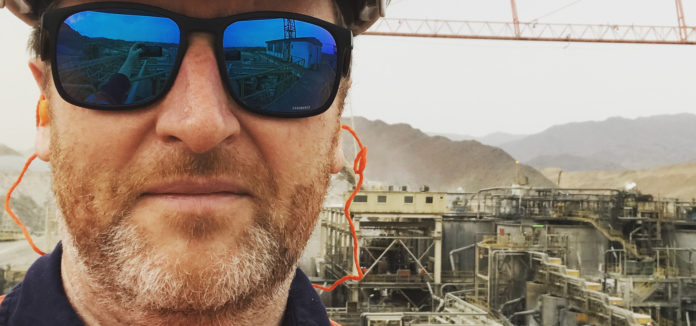 CENTAMIN'S interest in acquiring West African gold assets would be tempered by the increase in the region's political risk.
"Political and security risk is an important overlay," said Martin Horgan, Centamin's newly appointed CEO. "A few years ago there was a lot open, but now the world has become difficult," he said, adding that Centamin would adopt "balance" in its approach to where it mined.
Centamin was the subject of an all-share merger proposal by Toronto-listed Endeavour Mining at the end of last year, which it rebuffed. It argued at the time that the offer undervalued the company, but it also said the geography of Endeavour's mines was too risky, especially its exposure to Burkina Faso.
Armed groups with links to al-Qaeda and the Islamic State have claimed hundreds of lethal attacks in West Africa over the last five years.
According to a report by International Crisis Group, an NGO based in Brussels, gold mining operations in West Africa's Sahel zone are helping finance Islamist militant groups.
Horgan co-founded Toro Gold which discovered and developed the Senegal mine Mako Gold, bought by Resolute Mining for $274m last year. He replaced acting CEO, Ross Jerrard on April 6 who re-assumed his CFO duties. Former Centamin CEO, Andrew Pardey, announced his resignation from the company in October.
Horgan said he was "keen to understand the opportunities in Centamin's exploration portfolio" – the firm's has properties in West Africa including Doporo in Côte d'Ivoire – but he also said the liberalisation of the mining sector in the firm's home base in Egypt would provide opportunities. Centamin operates the Sukari gold mine in the south-east of Egypt, near the Red Sea. The mine is expected to produce up to 540,000 ounces of gold in the 2020 financial year.
Centamin also has organic growth options: "There is quite a lot on our plate at the moment," Horgan said responding to an analyst question during Centamin's first quarter results presentation.
During the presentation, Jerrard said Centamin would maintain the firm's track record of dividend payments even were cash flow negatively affected. "Dividends are sacrosanct to the company and it would take a lot to move the needle on that," he said.
Dividends are paid as a proportion of cash flow, but were cash flow to markedly fall, the company would 'top up' proceeds with surplus cash. The company has paid out 100% of total free cash flow when it didn't have alternative uses for the money.
Centamin has paid $568m in dividends since its 2014 financial year.
Centamin announced a 6 US cents per share interim dividend at the first quarter results in lieu of a year-end dividend. The full-year results have been delayed whilst the board takes on the full impact of the COVID-19 pandemic. Centamin's Sukari gold mine in Egypt is not affected as yet by the virus, but Jerrard said the board wanted to be prudent.
"There is nothing material, but we are being cautious. This is a process-driven response" to the potential impacts of the pandemic, he said. Whilst Centamin was unaffected by the pandemic, it had decided to postpone the development of a solar plant at Sukari: as a result, planned capital expenditure is expected to come in at $150m to $170m for the year compared to previous guidance of $190m.
First quarter production from Sukari came in at 125,090 oz at an all-in sustaining cost (AISC) of $902/oz. Gold sales totalled 139,784 oz, achieved at an average realised price of $1,587/oz – 7% higher than in the previous quarter.
Gold production in the current (second) quarter is scheduled to be a lower at some 115,000 oz reflecting a reduction in underground output.