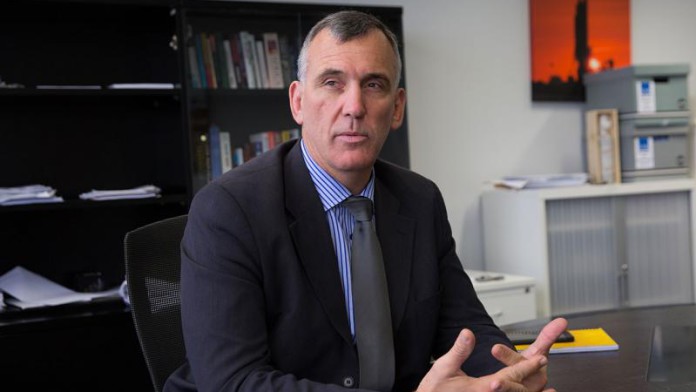 THE extra thinking time that might be earned at home during the global lockdown might sharpen opinions on the risks inherent in single asset gold companies.
This is the view of Resolute Mining MD and CEO, John Welborn, who said in an interview with Miningmx that his firm remained interested in mergers and acquisitions in Africa's gold sector notwithstanding the broad economic effects of the COVID-19 pandemic
"Single asset gold mining companies will not be rewarded by the market. There are still a number of opportunities available and we're delighted with Mako," he said.
Resolute bought Mako Gold Mine in West Africa's Senegal from Toro Gold last year for $274m in cash and shares. The mine produced 42,186 ounces of gold in Resolute's March quarter, about 38% of total production.
The addition of the mine has given Resolute the flexibility to sell Ravenswood, a mine in Australia, in order to focus on Africa: principally the development of Syama and continued operation of Mako. A third mine, Bibiani, is subject to a re-evaluation.
Welborn said the improvement in the gold market – the dollar gold price of gold is 15% higher in dollar terms since the beginning of the year – has improved prospects for Bibiani, located in Ghana. It remains to be seen, however, whether the mine stays in Resolute or goes the way of Ravenswood.
And although a bull run for gold is on the cards as the world adjusts to the economics of COVID-19, Welborn believes there will still be value in transactions.
In local currency terms, the improvement in gold pricing is even greater. Welborn acknowledged to being "disappointed" about the firm's hedge book which locked in about 55,000 oz at an local gold price of A$1,850/oz when the price is now at A$2,670/oz. "It's a bit painful, but the hedge book will equalise over the year," he said. "Hedged gold as a percentage of gold reserves is only about 3%," he added.
As recently as January, Resolute added 37,200 ounces of gold to its hedge book, edging up total gold sold in forward contracts to more than half of the 400,000 oz in gold production by the firm targeted this year.
The latest contract is scheduled for monthly deliveries of 1,200 oz between July and December 2020 and in deliveries of 5,000 oz between January and June 2021. The gold was sold forward for an average price of $1,562/oz.
Resolute maintained its previous full year production and cost guidance of 430,000 oz at an all-in sustaining cost of $980/oz.