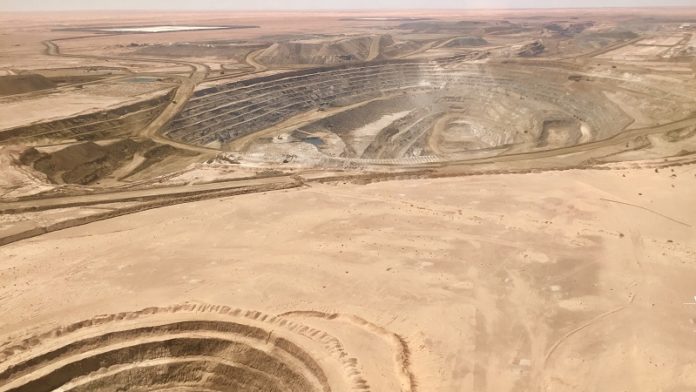 KINROSS Corporation described a strike that started today among unionised employees at its Tasiast mine as an "opportunistic course of action during the global pandemic", and said it disagreed with its basis.
"The company disagrees with the basis of the strike notice but remains open to discussions with the staff delegates to resolve the situation," it said. The company did not detail the union demands but more information is later today when it publishes its first quarter production results.
The world's mining companies have embarked on additional and stringent health and safety protocols in order to protect employees from the COVID-10 pandemic which has resulted in mine lockdowns in some jurisdictions.
In December, Kinross said it had secured $300m in finance for the expansion of Tasiast which is situated in West Africa's Mauritania. The expansion will take gold production to an average of 563,000 ounces a year between 2022 and 2028. Production in Kinross' 2019 financial year totalled 391,097 oz, some 140,000 oz more than in 2018.
Kinross said it had "rigorously complied" with  the collective labour agreement that had been finalised in November as well as applicable labour codes.
"There have been four short labour actions at Tasiast since Kinross acquired the mine, the last being in 2016," the company said. "The average length of these labour actions have been approximately nine days, and none have had a material impact on the company."