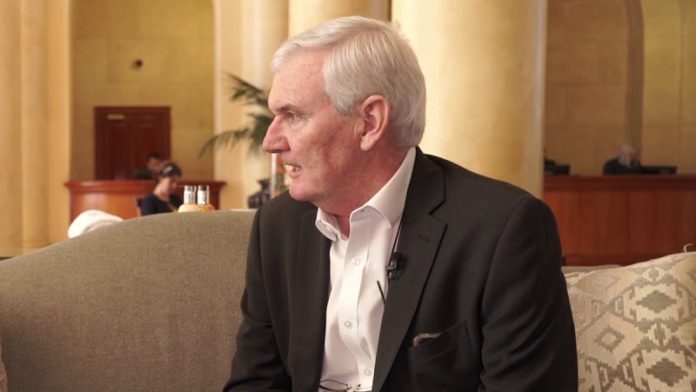 CALEDONIA Mining Corp. registered a strong showing in the first quarter of its 2020 financial year as operating and market circumstances combined favourably – perhaps for the first in a long time for the company.
The importation of more reliable and cheaper power had reduced the potential for operational disruptions at the firm's Blanket mine which reported a one fifth increase in gold production of 14,233 oz (Q1 2019: 11,948 oz).
Conditions also improved for Blanket's employees with the adoption of interbank rate introduced by the Zimbabwean government early in 2019 which eases inflationary pressure on the country.
The market overlay was also supportive. The higher dollar gold price year-on-year contributed towards a 48% increase in gross revenue. The upshot was after lower all-in sustaining costs the company booked 57.3 cents in adjusted basic earnings per share compared to 44.2c/share in the first quarter of its 2019 financial year.
Net cash from operating activities was $10.7m, a two-thirds increase on the $6.3m a year ago taking net cash and cash equivalents to $13.8m as of end-March which compares to the $8.9m position as of December 31.
Caledonia announced a 7.5c/share dividend, a 9.1% increase on the previous dividend paid in October. Future dividend payments would depend on production – which the group did not think was especially vulnerable to the COVID-19 pandemic – and whether new investment opportunities turned up elsewhere in Zimbabwe. During the quarter, the firm bought an additional 15% shareholding in Blanket increasing its stake to 64%.
Steve Curtis, CEO of Blanket, said the future looked positive for the company, but plans to expand Blanket to 80,000 oz/year by means of the Central Shaft project had been complicated by travel and border restrictions brought on by COVID-19.
"Work on Central Shaft continued throughout the lockdowns; however, completion of the project requires specialised equipment and contractors to travel to Blanket from South Africa which under the restrictions is not currently possible," said Curtis.
"This has not yet resulted in a significant delay to the project and we are receiving a high level of support from the Zimbabwe government to address these issues with the relevant authorities in South Africa," he said.