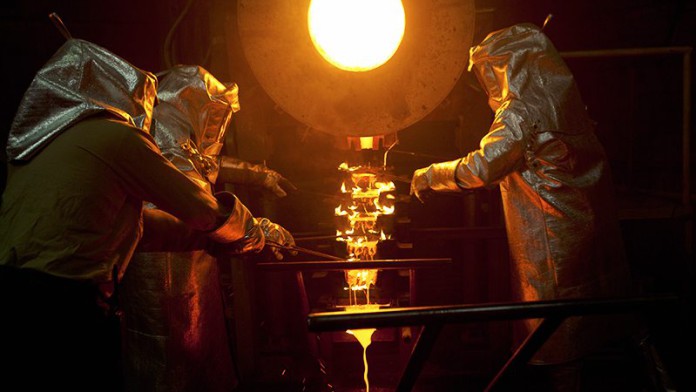 ZAMBIA'S state-owned ZCCM Investments Holdings (ZCCM-IH) has entered into a joint venture with Array Metals, a mining services company, to process production from a gold deposit, said Reuters citing a statement on Wednesday.
The joint venture is part of a strategy announced earlier this month in which Zambia has targeted 40,000 kilograms in gold production for 2020. The initiative is part of an effort to raise money and diversify the economy from copper revenues.
The gold targeted this year by the Zambians will be bought from artisanal and small-scale miners, as well as traditional primary sources.
Reuters said that in terms of the today's joint venture announcement, ZCCM-IH subsidiary Consolidated Gold Company Zambia (CGCZ) will hold 65% of the project processing gold in Mumbwa, west of Lusaka, with Array Metals Zambia holding 35%.
The project aims to produce about 3 tons of gold within the next two years, worth approximately $150m at current prices, said Reuters citing the statement. Array Metals estimated the reserve at about 3 million tons of gold ore material containing between 2.5 and 3.5 grams of gold per ton, according to vice president, Chris Rugari.
ZCCM-IH has overseen the construction of 10 milling plants that will help formalise the artisanal gold sector in the country. Bringing in artisanal gold production from the edges of society is part of a continent-wide push to tackle the risks associated with secondary gold production including unsafe mining practices and law-breaking.
Zambia's milling plants will have a combined processing capacity of 30 tons of ore per day and a targeted average of 7.5kg gold production per month. A gold leaching plant with a processing capacity of 8,000 tons of ore material per leach, and a targeted gold production of 17.5 kilograms per month will be completed by June.