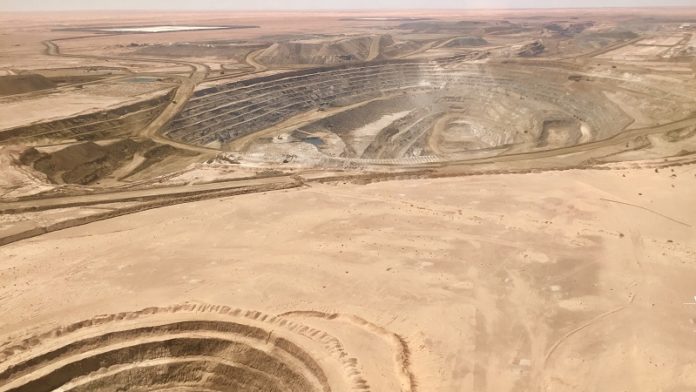 A SEVENTEEN day strike by employees at Tasiast, a mine owned by Kinross Gold, had been brought to a close today by the Mauritanian government.
The Toronto-headquartered company said in a statement that the strike was not expected to "materially affect" 2020 production or the development of Tasiast's expansion programme.
The expansion will take gold production at Tasiast to an average of 563,000 ounces a year between 2022 and 2028. Production in Kinross' 2019 financial year totalled 391,097 oz, some 140,000 oz more than in 2018. For the first quarter, production totalled 103,837 oz which compares to first quarter production last year of 101,358 oz.
Total first quarter production from Kinross' West African assets, which includes the Chirano mine in Ghana, was 148,302 oz (2019 Q1: 153,680 oz) – about 26% of the group's total first quarter production which was 571,773 oz (611,263 oz).
Unionised employees at Tasiast had their strike regarding a three-year collective labour agreement closed "at the request" of the government, Kinross said. Kinross had earlier described the strike as "opportunistic".
"The company has adhered to the three-year collective labour agreement finalised in Q4 2019, all applicable labour codes, and rigorously complied with all government mandates related to COVID-19 prior to the strike and will continue to do so going forward," it said.
"While the company disagrees with the basis for the strike, it remains open to discussions with the staff delegates," Kinross said.
Whilst the strike may not affect the expansion at Tasiast, the affect of COVID-19 might, according to first quarter results commentary published on May 5.
The expansion of Tasiast was currently on schedule, but the project's "… timing could be challenged by constraints on the global movement of people and supplies caused by prolonged COVID-19-related travel restrictions". Kinross said that its project team was studying "… potential longer-term impacts and mitigation measures".