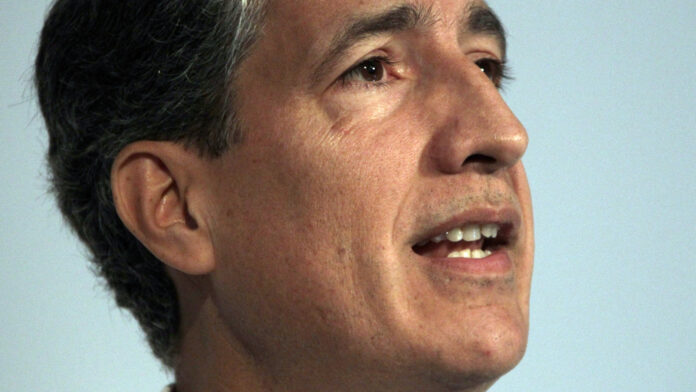 ANGLOGOLD Ashanti aims to slash cash costs which are currently 30% to 40% too high, said Alberto Calderon, CEO of the Johannesburg headquartered gold miner since September.
Asked at the Financial Times Mining Summit why the company's share price was lagging  peers, Calderon said it had "suffered" during the 12 months it was without a permanent CEO. He promised to return the company "back to basics".
Kelvin Dushnisky, AngloGold Ashanti's last full time CEO, resigned in August 2020 and was replaced on a temporary basis by Christine Ramon, the company's current CFO. The company didn't begin looking for a replacement for Dushnisky until December. Calderon was previously an executive director at BHP.
Calderon gave an unflinching assessment of AngloGold's recent failings. "If you look at our past 12 months, we had issues on uncertainty with the CEO; we have issues with Obuasi [gold mine in Ghana]; we have issues with costs; we have issues with performance of things that were promised, but weren't delivered.
"My objective is in the short- to medium-term – is to offer a compelling [investment] proposition; return to basics by doing four or five things including costs, project execution, getting the cash back," he said.
AngloGold has approximately $500m locked up in a dollar account in the Democratic Republic of Congo representing its share of profits earned by Kibali, a mine held in joint venture with its operator, Barrick Gold.
Loyal shareholders …
"One of the good things is that if you look at our register, the top 20 shareholders have basically remained loyal to the company. They are giving us time," he said.
"There are things that are not too difficult to fix. I'm not saying they are easy – but in about 24 to 36 months [we can] get back to basics. I'm pretty confident we can do this."
"Our costs are way too high," he said. "They are 30%, 40% above the tier one players that we aspire to be," Calderon said.
AngloGold Ashanti said at the time that for 2021 it expected to produce between 2.45 million to 2.6 million ounces.
"Our execution model was not up to scratch, our operating model was very weak, and then our projects … We have spoken a lot about projects in Colombia and Geita [mine in Tanzania], but we haven't been sufficiency transparent with the market. And that's what I call doing the basics.
"It's just putting the people in the right place with the right operating model.
AngloGold Ashanti's latest forecast gold production for its 2021 financial year ended December 31 is between 2.45 million to 2.6 million ounces. It cut guidance about 300,000 oz after suspending production at Obuasi following a safety review.