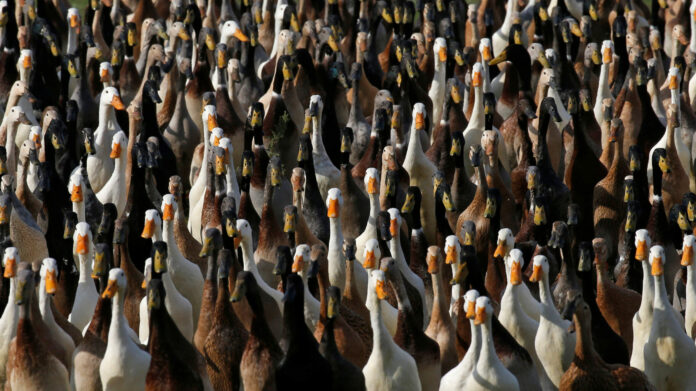 BARRICK Gold would "ultimately prevail" because it was building a long-term, investable business for all its stakeholders and not just the few that were demanding "instant gratification".
That's according to Barrick CEO, Mark Bristow who was responding to a question at the Financial Times Mining Summit over why the Barrick share price was down 19% this year compared with only a 9% drop for Newmont Corporation.
Barrick and Newmont have long been bitter rivals at the top of the international gold mining business. Barrick launched an unsuccessful bid to take over Newmont in March 2019 which resulted in the creation of a joint venture between the two groups over their respective Nevada operations which are now run by Barrick.
In respect of Barrick's share price performance, Bristow was asked: "What are investors not getting about the company?"
Said Bristow: "If you go back to September 21, 2018 (when Barrick and the former Randgold Resources were merged) we are still outperforming Newmont as a share price".
"There are lots of drivers," he added. "One of them – that we saw in 2009 – involved lots of promise about return on dividends; feeding the ducks that are quacking in the market.
"I have never been a person like that. I have always been a person who does things for the long term. There are swings and roundabouts in the market, but the key is that as long as you have a strong balance sheet and you are not impacting on the per value of your share – that's the critical issue because then the market cannot  hold you to ransom".
Asked about the current state of the gold market and whether gold had lost its investment attraction, Bristow replied: "We are in uncharted waters economically on a global basis.
"Everyone is wishing that it is going to be all okay. You see these big bubbles developing based on industries that create very little. This is the time and, if you want to invest in gold and particularly gold equities, I would argue that Barrick is the ultimate investment.
"Our big shareholders are still there. What we have to do is ensure that we deliver on our promises and, so far, we have done exactly that as Barrick."