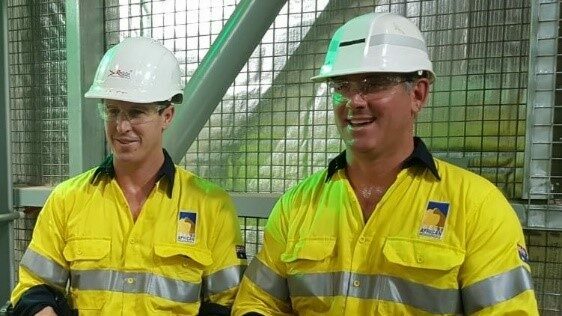 WEST African Resources executive chair Richard Hyde applauded his firm's efforts in meeting production guidance in 2022 considering "the political challenges" encountered in Burkina Faso where it operates the Sanbrado gold mine.
Production from Sanbrado came in at 229,224 ounces for the 12 months ended December. The mine generated A$64m in operating cashflow before payment of a A$25m tax installment. The company closed the 12 months with cash on hand of A$173m which bodes well following its maiden dividend payment last year.
Production and cost guidance for 2023 would be published during the first quarter, as well as a 10-year gold production plan, Hyde said.
The firm is expected to confirm a production target of 415,000 ounces a year from 2025 to 2031 as a result of the commissioning of the $430m Kiaka, an 18-year life of mine project, also in Burkina Faso. Kiaka has been scoped to produce 233,000 oz in gold a year. Earthworks was underway and processing contract awards had been made at the mine which Hyde described as "significant progress".
He was full of praise for the firm's team's production performance last year. "This is an excellent effort by our team considering the political challenges encountered in Burkina Faso during 2022 and inflationary cost pressures experienced throughout the year."
Burkina Faso suffered two military coups last year.
Aljazeera said on Tuesday that the West African country's government had suspended the 2018 military accord with France, though it still wanted support in the form of equipment. French President Emmanuel Macron said he was awaiting clarifications from Burkina Faso's transitional President Ibrahim Traore about the decision.
The development heightens concerns that Burkina Faso is increasingly turning to Russia to help it control armed groups linked to al-Qaeda and ISIL. The groups have taken over large swathes of land in Burkina Faso and displaced millions of people in the wider Sahel region, just south of the Sahara, said Aljazeera.
"Russia is a reasonable choice in this dynamic," Burkinabe Prime Minister Apollinaire Kyelem de Tambela said last week after talks with the Russian ambassador and a December visit to Moscow.
"We think our partnership has to be strengthened," he added.
Aljazeera said Macron accused Russia of a "predatory" influence in some African countries as France has seen its own influence diminish.