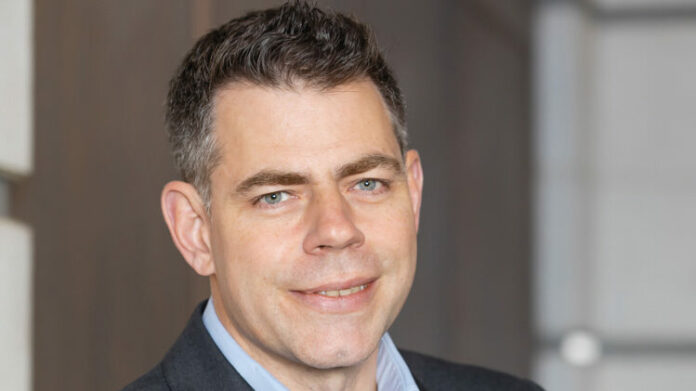 PAN African Resources thinks its R2.5bn Mintails project, due to kick off in June, can transform social conditions in the west Rand hotspot. "The social situation is challenging: no jobs and rampant criminality so we hope to change that," says Cobus Loots, CEO of the gold producer in an interview on Thursday.
Mintails is scoped to produce 50,000 to 60,000 ounces of gold a year at an all in sustaining cost of $1,000/oz – a full $200/oz cheaper than Pan African's current average AISC. At the current gold price, it will pay for itself in three years.
"There is always a risk that it will come back to bite you – and we need to be careful of it – but this will be fourth large scale gold plant that we've built and we've never exceeded budget or come in late," says Loots.
Mintails is why investing in South African mining is worth it, he adds. "It takes 10 years to get a mine going in North America. Where else can you start a new mine in less time (than in South Africa)?"
The negatives of South Africa's mining sector are unmistakably large, however. The region in which Mintails is located, near Krugersdorp about 40km from Johannesburg, is close to the site where last year five of eight models working on a video shoot were gang-raped. Illegal mining, meanwhile, is endemic. Reports of shootouts involving weaponary supplied by crime syndicates are commonplace to the region.
Despite these risks, lenders have given the project a big thumbs up. A syndicate of banks provided a R1.3bn loan for the project which, added to an existing R800m green bond raised last year, means Pan African is seeking a mere R400m to bridge the shortfall.
Loots says Pan African could issue equity for the shortfall, but only in a limited amount given the share is 20% down over 12 months. Some of that valuation weakness is due to "disappointment with our production performance", he concedes.
For the six months ended December, Pan African reported a 14.5% year-on-year decline in total production of 97,307 oz compared to 108,085 oz. The decline is owing to problems at Barberton Mines in Mpumalanga. The production decline contributed to 37% lower interim taxed profit of $28.9m.
The company is hoping to catch up in the second half of its financial year in order to meet guidance of 195,000 to 205,000 oz, an effort that – if achieved – would match 2022 financial's record output. And once developed, Mintails will boost production a further one quarter. For this reason, a lot rides on the project.
It is the largest of Pan African's capital developments to date (it spent about R1.4bn developing the Elikhulu surface retreatment deposit in Mpumalanga). It's also worth pointing out the deterioration in South African operating conditions since Elikhulu was commissioned in late 2018 has been precipitous and significant.
For one, electricity supply is less reliable and curtailments are longer. Loots says Pan African is partially insulated from Eskom owing to a renewables programme which has targeted 30MW in about 24 months – with more to come. "We can fasttrack that and do better," he says. An announcement on this may be made in "two to three weeks".
"There is no silver bullet in terms of finding solutions for Eskom," says Loots. "So you have to stage these things and phase them and look at different alternatives". In the six months ended December, substations in Mpumalanga "blew up" leading to a 5% drop in production from Evander Gold Mines. "Infrastructure is difficult," says Loots who adds that for his money, Eskom is as responsive as it can be.
Another issue is regulatory delay. Getting the Government to work lockstep with the private sector is often a vain hope. Pan African is waiting on the departments of mineral resources and energy, and water affairs and sanitation to award permits for Mintails. Loots expects them in time which may style him the ultimate optimist.
Meanwhile, his counterpart at DRDGold, Niël Pretorius fired off a withering assessment of the country's political environment this week saying "certain elements within the ruling party" are trying to derail President Cyril Ramaphosa's attempts to tackle dysfunction in areas such as power supply.
"I'm not in the business of opining on political issues. There's no upside," says Loots. "But it's a difficult one. What is disturbing is the Eskom situation, which is a disaster, and is entirely avoidable."