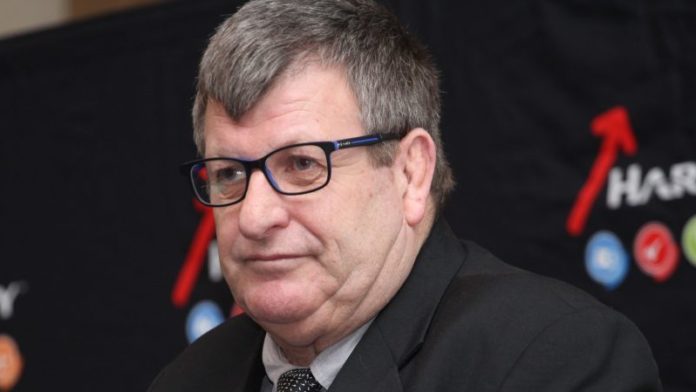 HARMONY Gold passed the interim dividend citing a "prudent" approach to capital allocation.
The South African gold producer announced in October plans to buy the Eva Copper project in Australia for $170m – a sum that could increase to $230m depending on contingency costs.
This outlay was in addition to previously announced R17bn in capital expenditure on resource replacement projects over this and next year at its ageing South African assets. Harmony is also due to complete a study at year-end of the Mponeng Deeps project in South Africa which was previously estimated to have a capital bill running into the billions of rands.
Said Harmony: "No interim dividend was declared due to the allocation of capital towards near-term copper and growth projects". The company paid a 40 cents/share interim dividend in 2022 and a 110c/share dividend the year before. Harmony's dividend policy is to pay a return of 20% of net free cash generated
Net debt increased to R4.7bn as of end-December compared to R757m a year previously. The increase included the $170m cash payment to Australia's Copper Mountain Mining Corp. as well as R3.12bn ($210m) advancing the Zaaiplaats and Kareerand extension projects. Capital expenditure for the year ended June 2023 would be R8bn, R500m less than previously estimated.
Boipelo Lekubo, CFO for Harmony, said in a media call today the company that the company was "comfortable" with a net debt to Ebitda of up to 1x. As of end-December, net debt to Ebitda was 0.6x (increased from 0.1x as of end-December 2021).
Harmony reported an 18% increase in headline share earnings of 293 South African cents a share for the six months ended December 31. Basic earnings per share increased by 31% to 298 cents compared to 227 cents previously.
The improvement in earnings was a result of a 5% lift in gold production to 740,655 oz and a higher gold price received which at R963,439 per kilogram was 12% above last year's interim average.
Operationally, Harmony made good progress in turnaround programmes at some of its mature South African mines especially Tshepong South and Joel which recorded an 8% and 12% cash flow margin whereas there was cash leakage previously. Harmony said it expected a similar turnaround at Target 1 mine.
Commenting on its Wafi Golpu project in Papua New Guinea, Harmony said there had been some progress in having a special mining lease approved by the government. Recent discussions with the government and Newcrest Mining, Harmony's partner, had "aligned a range of fiscal and non-fiscal matters".