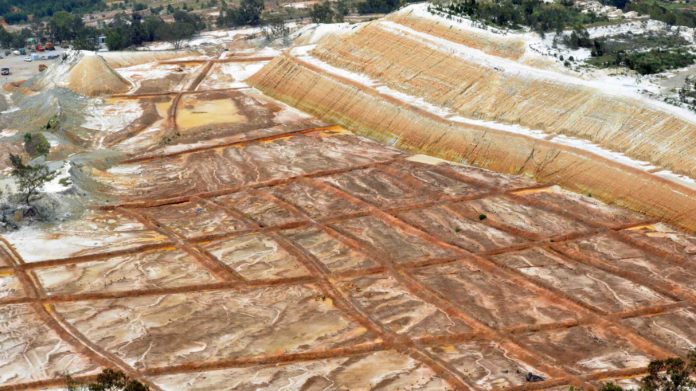 PAN African Resources will begin construction on its R2.5bn Mintails project after financing the final R400m in outstanding capex after selling a portion of gold production forward.
Pan African will sell a total of 116,352 ounces of gold over 24 months starting this month. This was equal to 30% of annual gold output – assuming 200,000 oz in output – at a fixed price of R1.025m per kilogram ($1.723 per oz) over two years.
In return, it will receive an upfront premium of $21.6m (R400m). Therefore the effective price of the pre-sold gold is R1.114m per kilogram or $1,909 per oz. Gold is currently trading at $1,879.02/oz while South African gold producers are receiving a spot price of R1.095m per kilogram.
Pan African added that it hoped the deal would become effective from April.
"Mintails' payback period, post commissioning, is approximately three-and-a-half years at prevailing rand gold prices, and the operation will significantly contribute towards Pan African's future gold production over its 20 year life of mine," said Cobus Loots, CEO of Pan African.
Mintails, which will see the processing of gold dumps from nearby mines, is scoped to produce 50,000 to 60,000 ounces a year in gold at an all-in sustaining cost of $1,000/oz. This is $200/oz less than Pan African's AISC in the six months ended December.
In December, Pan African said it had raised R800m towards the project through a Domestic Medium Term Note programme. A further R1.3bn was raised in senior debt with South African bank RMB which also financed the gold streaming deal.
Environmental authorisation for the project is expected "within the next four months", the company said. Mintails is situated about 40km from Krugersdorp, west of Johannesburg, in a largely abandoned gold mining region. In addition to high crime, largely owing to illegal mining, the area is an environmental hopspot.
Loots told Miningmx in February the Mintails project could help transform social conditions. "The social situation is challenging: no jobs and rampant criminality, so we hope to change that," he said.
For the six months ended December, Pan African reported a 14.5% year-on-year decline in total production of 97,307 oz compared to 108,085 oz. The decline is owing to problems at Barberton Mines in Mpumalanga. The production decline contributed to 37% lower interim taxed profit of $28.9m.
The company is hoping to catch up in the second half of its financial year in order to meet guidance of 195,000 to 205,000 oz, an effort that – if achieved – would match 2022 financial's record output. Once developed, Mintails will boost production a further one quarter.