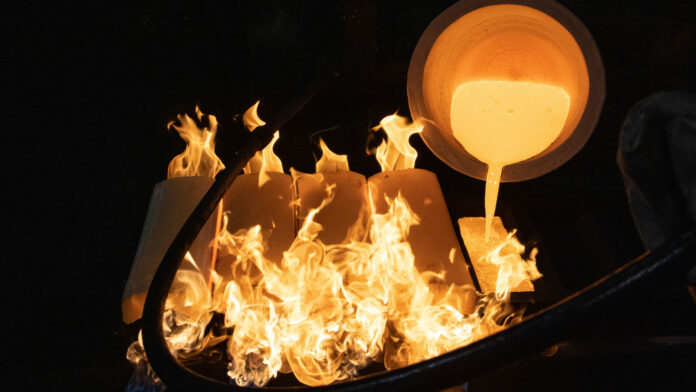 SHARES in Shanta Gold edged up 2% in London today after the firm announced the beginning of commercial production at its Singida mine in Tanzania.
CEO Eric Zurrin described the ramp-up of production at the mine as "an inflexion point" for the company as it took total production to about 100,000 ounces of gold annually.
Cash flow generated from Singida would strengthen the firm's balance sheet and support the next phase of its growth strategy which was to drill out portfolio resources.
Shanta Gold's share price has gained 29% over 12 months. In addition to rising gold production, the company's outlook has been lifted by a rising dollar gold price.
Said Zurrin: "The mine delivered steady results against production KPIs including consistent gold production and higher than expected gold recoveries, culminating in several successful gold shipments".
Production guidance for its 2023 financial year would be updated in June to include a five year forecast given commercial production from Singida.
The company added that exploration drilling has been planned for the third quarter to target reserve additions and resource conversion. This would "tap into" the 885,000 oz of resources currently outside the reserve-based mine plan.
The declaration of commercial production is based on achieving 30 consecutive days of mill throughput exceeding 95% of nominal nameplate capacity of 1,000 tons per day, overall plant utilisation, and gold recovery exceeding 95% and plant availability above 90%, the company said.