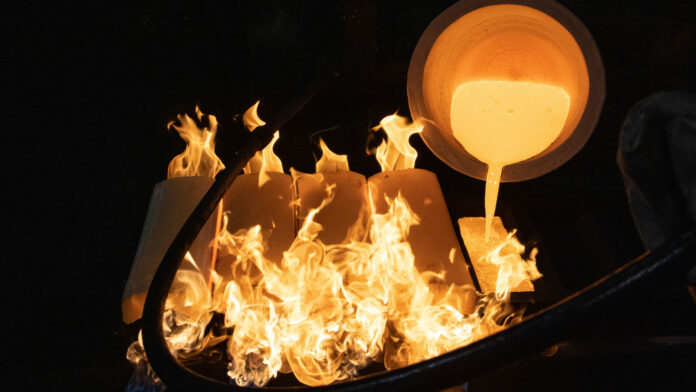 CANADA'S B2Gold today unveiled a share scheme enabling shareholders to reinvest cash dividends in new company shares.
Shares issued in terms of the reinvestment plan are done so at the ruling average price of B2Gold for five days prior to election. Taking up the reinvestment option did not release shareholders from paying tax on their dividends, the company said.
B2Gold's share price has traded flat over the last year compared to a 5% improvement for Barrick and a 9% decline for Newmont over the same period. Endeavour Mining, which has similar sized production to B2Gold, is 5% higher over the last year.
However, the last year has seen B2Gold announce a number of growth projects, some through merger and acquisition activity.
B2Gold said in May that a preliminary study suggested it could increase production from its Fekola mine in Mali by 20% to 800,000 ounces a year. This assumes annualised production of 667,000 oz for the firm's 2023 financial year. The mine comprises about two-thirds of B2Gold's current output.
B2Gold is also spending C$890m developing the Goose project in Canada. Goose will produce an average 300,000 oz over the first five years of life. The project was added to B2Gold following its C$1.1bn acquisition of Sabina Gold & Silver Corp. in April.
Earlier B2Gold took Oklo Resources into its fold for A$91m to gain access to the Australia-based firm's prospective mining assets in Mali, West Africa.
However, B2Gold is closing its Namibia mine Otjikoto beginning in the first quarter of next year. Opened in March 2015, Otjikoto produced 161,614 oz of in 2022, contributing nearly 16% of B2Gold's total output last year.