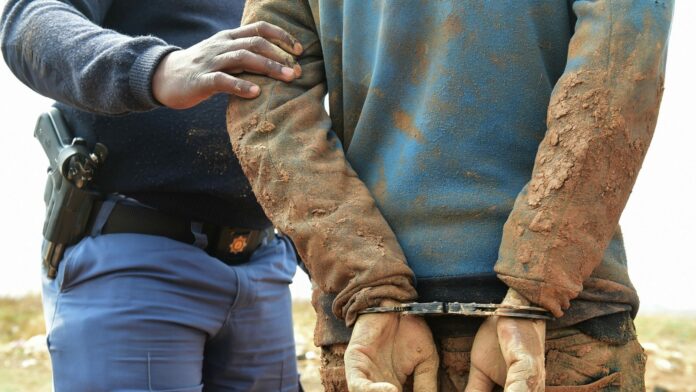 HARMONY Gold said last month it had eradicated most of the illegal gold mining in the Free State province after closing up more than 50 access points to disused mining shafts. According to the firm's CEO Peter Steenkamp, its achievements could pave the way for similar success on the West Rand where illegal mining is rampant.
"We had a nice blueprint in the Free State about how to handle illegal gold mining, and we need someone to take that blueprint and apply it somewhere else," said Steenkamp. Illegal gold mining on the west and east rand, which Steenkamp believes has intensified since Harmony stamped out the activity in the Free State, could be similarly solved, apart from some systemic problems that need tackling.
One is that many of the disused gold mining shafts near Joburg are no longer "owned". Whereas Harmony sealed shafts as it closed mines, closing Gauteng's disused shafts is no longer the remit of any identifiable company. Steenkamp also questions the location of monies from rehabilitation funds that ought to have allowed the owners of now disused mines to shut shafts.
State capacity differs from province to province. "We had support from SAPS in the Free State and the security cluster in parliament when problems occurred in Welkom," he says.
Despite Harmony's Free State success, tragedies still occur. Not far from Welkom, just off the R73 connecting Virginia to Hennenman, 31 illegal miners died after accessing a mine "shaft" on property owned by Harmony.
The mine's former owner, Rand Mines, stopped operating it in the 1980s after a methane explosion. The government required Harmony to keep the hole open — it is now a vent shaft — for the illegal miners as "a safety precaution". It proves there's a limit to problems the private sector can solve.