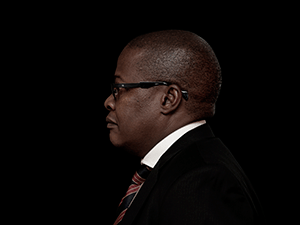 [miningmx.com] – Brian Molefe, acting CEO of Eskom, ought to be appointed to the position of the power utility permanently, said Mike Teke, president of the Chamber of Mines of South Africa (CoM).
Speaking at The Junior Inbaba, a conference organised to air issues related to exploration and development mining and resources companies, Teke commented in a keynote address: "Brian Molefe: I think he is the right person".
"I hope he will become permanent. He should be," Teke added.
So far, Molefe has declined to comment on whether his tenure at Eskom would be extended beyond the year that public enterprises minister, Lynne Brown, had set.
In April, Molefe said in response to whether he would stay on at Eskom: "We'll cross that bridge when we get there.
"My most immediate priority is to stop or minimise the load shedding".
Molefe's role at Transnet, where he has been CEO for three years, has been taken over in an acting role by Siyabonga Gama, who was head of Transnet Freight Rail (TFR). Teke said he should stay on as head of Transnet.
Speaking at the CoM's annual general meeting last month, Teke was critical of the performance of Eskom given the prevalance of load-shedding, estimated to cost the South African economy R90bn.
"The mining industry is already using up to 20% less than its normal demand as a contribution to the alleviation of electricity shortages," said Teke.
"Again, we get little credit for having bailed out the country from a major electricity crisis over the past seven years," he added.