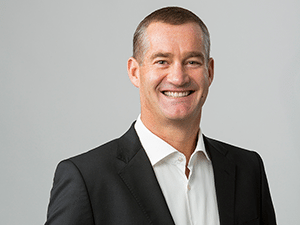 [miningmx.com] – EXXARO Resources said lower income from its investment in Kumba Iron Ore would hurt its ability to meet its debt covenants and pay dividends.
In a sombre pre-interim closing dispatch to shareholders, Exxaro Resources CFO, Wim de Klerk, also outlined a raft of project delays and said that the group had lost ENGIE, formerly GDF SUEZ, as a partner in its proposed Thabametsi IPP (independent power producer) project.
He described market conditions as putting "considerable strain" on the group and said the commodity price outlook would be weaker for longer echoing the words of CEOs in the platinum industry who have recently unveiled restructuring plans.
"We expect market oversupply conditions, couple with low demand in our commodity portfolio, to persist in the near-term which will demand more rigorous efforts at ensuring short-term survival and long-term profitability," he said.
On a positive note, however, De Klerk said that a change of ownership permit from the South African government was the only outstanding condition precedent ahead of closing the firm's R4.9bn purchase of Total Coal South Africa (TCSA).
That may put pay to speculation Exxaro was considering exiting the project or that there were problems with the empowerment aspect of the transaction in which Bridgette Radebe's Mmakau Mining is a partner.
Commenting on lower income from Kumba, in which Exxaro has a 19% stake through Kumba's subsidiary, Sishen Iron Ore Company (SIOC), De Klerk said a decline in the iron ore price during the interim period ended June 30 had translated into "… significantly lower equity-accounted income and dividends from SIOC".
"This has a direct impact on our cash flows, our ability to comply with financing covenants, as well as to continue to pay dividends".
In an afternoon conference call, however, De Klerk said the company was committed to paying dividends and that it was currently comfortable with its ability to honour its debt covenants with banks.
"We are comfortably within our covenants … even with a significant decrease in the dividends we receive from Kumba," said De Klerk who added that paying dividends was a "non-negotiable" aspect of the business.
The group would, however, consider cutting back on its projects, especially were the transaction with TCSA to go through which would take the debt:equity ratio to about 20% from a near negligable level currently.
Exxaro said in May that its headline interim earnings would be about 20% lower as a result of lower income from SIOC. The company earned R2.8bn in interim headline earnings in 2014. The figures are due out on or around August 20.
Capital expenditure for the 2015 financial year had been adjusted down 11% on previous guidance to R3.1bn with the Moranbah South project with Anglo American, and Mafube Nooitgedacht being put on the back-burner, the latter for 12 months.
The R3.2bn, 2.2 million tonnes/year Belfast thermal coal project had also been delayed a year mainly owing to environmental appeals. Environmental appeals were also a factor in the withdrawal of ENGIE from the Thabametsi IPP project, De Klerk said.
However, Exxaro said it would press ahead with the energy project with its partner Marubeni Corporation continuing as its lead developer whilst the timing the Thabametsi mine remained dependent on the infrastructure roll-out. A bankable feasibility on the Thabametsi mine is due in the first quarter of next year.
A coal supply and offtake deal with Eskom would be negotiated before Thabametsi IPP was submitted under the South African government's Baseload IPP Procurement Programme, the deadline for which had been extended to the end of August.
Despite taking the scythe to capital, De Klerk said it would continue to deploy "significant capital" in the Waterberg with some R15bn planned over the next five years. Exxaro recently approved a R1.9bn expansion at Grootegeluk, its Limpopo province coal mining complex that supplies Eskom's Medupi power station among other customers.