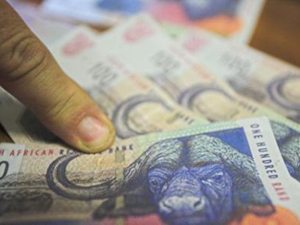 [miningmx.com] – SOUTH Africa's mining industry halved impairments and kept dividends stable in 2015, according to a report by PwC. However, the auditing firm questioned whether returns to shareholders were sustainable in 2016.
In its report 'SA Mine:2015', released on the fringe of the Joburg Indaba mining conference, PwC also raised the possibility of restructuring by highly geared companies, more production cuts, and "the likelihood for retrenchments as a last resort".
Impairments were reduced to R24bn from R50bn in the previous year while total dividends paid to shareholders were steady at R19bn. "Despite the lower profits, the question is whether dividends were paid out of debt, and how sustainable this is," said Dion Shango, CEO of PwC in South Africa.
Importantly, the extent of the payout was skewed by Kumba Iron Ore returns (before the impact of lower iron ore prices was felt). Excluding Kumba, total shareholder returns actually fell to 3% in the period.
The survey covers the last 12 months and draws data from Johannesburg-listed mining firms with a capitalisation of no less than R200m, and that derive the bulk of their revenue from operations in Africa – criteria that excludes BHP Billiton, South32 and Glencore from the survey. All in all, some 35 companies were included in PwC's review.
Compared against the JSE All Share market, mining shares in the review fell 55% during the period but were fairly consistent in performance with the HSBC Global Mining Index. "The decline is not unique to South Africa.
There is some comfort in that we are all sharing the same pain," said Andries Rossouw, energy and mining assurance partner at the auditor.
The industry's total market capitalisation fell to R261bn, down 39% with diversified mining firms falling the most (-41%) followed by platinum companies (-40%) and the gold sector (-29%). The platinum sector was, however, still led the local industry by market capitalisation on the JSE.
PwC said there was increased liquidity risks as profits were not sufficient to settle near term borrowings. There was "… pressure on highly geared entities to restructure," and that there would be "… more production curtailment and reassessment of investment strategies", the survey said.
It also questioned whether the government-backed Operation Phakisa, a programme aimed at tackling core mining challenges involving companies, the state and the labour market, would "… make a difference".