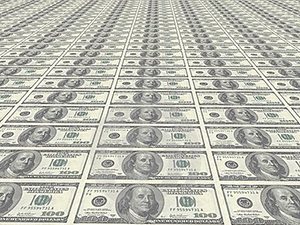 [miningmx.com] – MOODY'S Investors Service downgraded Anglo American's long-term credit rating to sub-investment grade saying the UK group faced a more uncertain deleveraging period than expected.
It added that restructuring plans – due to be unveiled in more detail on February 16 at Anglo's full-year results presentation – would not necessarily provide the debt relief than initially anticipated.
Anglo's senior unsecured ratings of Anglo American and its subsidiaries were lowered to Ba3 from Baa3 while the company's Baa3 long-term issuer rating was converted into a Ba3 corporate family rating "… in line with the rating agency's practice for corporates with non-investment-grade ratings", Moody's said.
"Pending further announcements by the company, the rating agency believes that divestments of non-core assets would be difficult to execute in the current environment, particularly at valuations to allow deleveraging from the current level," it said.
Anglo American said in a statement that it had a strong liquidity position with about $15bn of cash and undrawn facilities as of end-December and "limited" bond maturities during 2016 of $1.6bn. "The operational and financial impact of the credit rating downgrade is limited," it said.
"As outlined on 8 December, Anglo American is taking the necessary steps to further strengthen its balance sheet with the objective of returning to a solid investment grade credit rating," it added.
Mark Cutifani, CEO of Anglo American, conceded in an interview with the Financial Times earlier this week that the group had been slow to execute its disposals programme. "We need to sell some assets to get the balance sheet matched to our earnings capability in the current environment, while also building a platform for the future," he said.
Cutifani said he believed Anglo could get "reasonable value" for its assets in spite of the sharpest falls in commodity prices in more than a decade.
Moody's said it recognised Anglo retained a number of options to raise capital and to
accelerate debt reduction, but added that it thought the "… deleveraging prospects to be uncertain" It did not factor future divestments into its base case assessment.
It concluded that there had been a fundamental shift in the operating environment in the mining sector rather than the current malaise being part of a cyclical downturn.
"With the downturn likely to be deeper and longer than previously anticipated, the rating agency believes that price risk remains to the downside, given global economic uncertainties and slowing growth in China," it said.
Anglo is certainly not alone in its predicament. On February 11, Rio tinto reported a 51% decline in full-year profit and said it would scrap its progressive dividend policy as commodity prices plunged amid slowing growth in China.
And in December, Glencore spoke of plans to make further cuts to its capital expenditure budget and net debt which it would reduce to $18bn or $19bn by end-2016.
The world's largest miner, BHP Billiton, is yet to announce its figures but it's thought it may take the knife to its dividends following comments by CEO, Andrew Mackenzie, that the commodity price decline had been heavier than expected.