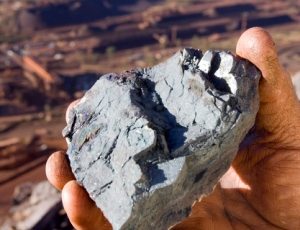 [miningmx.com] – AFRICAN Rainbow Minerals (ARM) more than compensated for poor performances at its coal and copper divisions, and a write-down on its stake in Harmony Gold, with a doubling in profits from its ferrous metals.
The ferrous metals division – which houses the group's manganese and iron ore assets held through its 50% stake in Assmang – doubled its contribution to ARM's headline earnings to R2.15bn. This represented 91% of ARM's total earnings which came in at R2.34bn – a 66% improvement year-on-year.
ARM reduced net debt R488m year-on-year to R2.3bn, a figure which includes its various partner loans on joint ventures it manages in platinum and coal among others. The figure also includes cash and equivalents of R1.5bn, but excludes R2.65bn in cash held in ARM Ferrous with Assmang.
ARM paid a year-end dividend of R5.10/share, but as per the interim stage in the 2012 financial year, it passed the dividend.
"Overall a good performance," said Investec Securities in a morning note, but the group's status as a diversified play may be put into question given its reliance on the performance of the ferrous metals.
BHP Billiton, Anglo American and Rio Tinto (in particular) have warned shareholders of weaker iron ore prices this year, but this posed no such problems for ARM. It said in respect of its prospects that "… iron ore demand will remain robust especially for higher grade quality ore …" that ARM produces.
The other notable performer was ARM's platinum investments. Overall, the platinum contributed R205m to headline earnings, about a third more than in the last interim. Nkomati Nickel and chrome added R157m to headline earnings.
Operationally, there were problems at the group's participating coal business (PCB) which it shares with Glencore Xstrata. Costs were 31% to 38% above inflation which resulted in a R34m loss for the period.
ARM cited an excavator burn-out at Goedgevonden which otherwise had a good period on the back of a 22% increase in export sales. At PCB, however, the mine lost operating flexibility as it moved to open-cast from underground mining.
The copper division recorded an increased loss of R122m (H1 2012: -R21m), largely related to the fact the proposed 45,000 tonne/year Lubumbe copper project in Zambia is in ramp-up mode.
The mine was first built in the Fifties and ARM experienced variations in drawings related to the shaft which interrupted its commissioning whilst the ore passes had also been incorrectly developed in the Fifties. Production is expected from 2016.
ARM wrote-down its stake in Harmony Gold R510m after the share price in the gold firm sank to about R25/share as of end-December from R35/share previously. The value of the investment has been clawed back within two months, however, as Harmony is trading around R35/share again, partly owing to rand/dollar weakness.
ARM said its Kalplats platinum expansion was threatened by the availability of power from Eskom but it looked set to approve the expansion of the Black Rock iron ore mine to 4.6 million tonnes (mt) from 3.2mt.
Plans to build the $328m Sakura Ferrolloys project in Malaysia through Assmang and in partnership with China Steel Corporation and Sumitomo Corporation was progressing with a power purchase agreement signed in October.
"The project is scheduled to achieve design production output of 170 000 tonnes of manganese alloy per annum in the second half of 2016," ARM said.