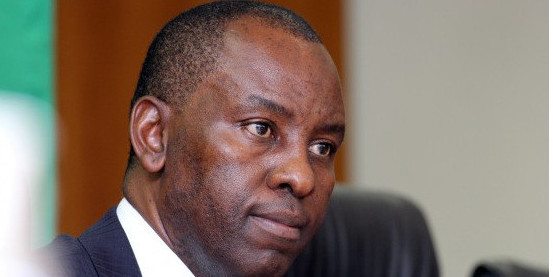 SOUTH Africa's mining industry should not be tied to "a specific number of [black empowerment] entrants", said the country's mines minister, Mosebenzi Zwane, who called on the Chamber of Mines (CoM) to help him transform the sector "from the bottom up".
Speaking at the CoM's annual general meeting, held in Johannesburg today, Zwane also said that proposed amendments to the Minerals & Petroleum Resources Development Act (MPRDA) would be completed this year.
The putative legislation is currently in Parliament where the amendments are yet to be discussed in the National Council of Provinces, effectively Parliament's upper house.
Said Zwane: "We need to grapple with the real issue of transformation; the issue of bringing new entrants to the game should not only be the job of government.
"To tie ourselves to a particular number of entrants … it would be nice for the president [CoM, Mike Teke] to help government create 10 new entrants over the next few years.
"They [new entrants] must not be interested in making money and leaving the sector. We should be able to identify those people who can take sector back to original place of being Number One".
Zwane's comments come against a backdrop of urgent discussions between the CoM and Zwane's Department of Mineral Resources (DMR) over proposals relating to a new mining charter which was gazetted in Parliament on April 14.
In that document, the South African government proposed that the mining sector perpetually empower itself. The current charter enshrines a 26% equity target which the government wants to be maintained.
The mining sector has kicked back against the proposals saying that it has already met this target. It has added that having to re-empower itself, especially in cases where empowerment partners have sold their shares, would be uneconomic, and would destroy investor confidence.
Mike Teke, president of the CoM, said the current mining charter had not failed. "The mining charter has been an effective tool for addressing at least some of the industry's legacies," he said in his presidential address today.
"Although it has become fashionable for some to say that it has been a failure, the facts tell otherwise. The only people who will say that are those who have chosen to forget about our country's and our industry's history," he said.
Elsewhere in his address, Zwane hit a conciliatory note. He asked that mining industry participants keep their grievances private instead of airing them in public.
"It is an open secret that South Africa is unique in that its citizens find it easy to talk badly about their country. They find joy in that," said Zwane.
"In our case, that makes our job of attracting investors harder and harder. We want to call on the industry … to not use differences to engage on a public platform. Let's engage. Lets turn a new page and change this industry from bottom up."